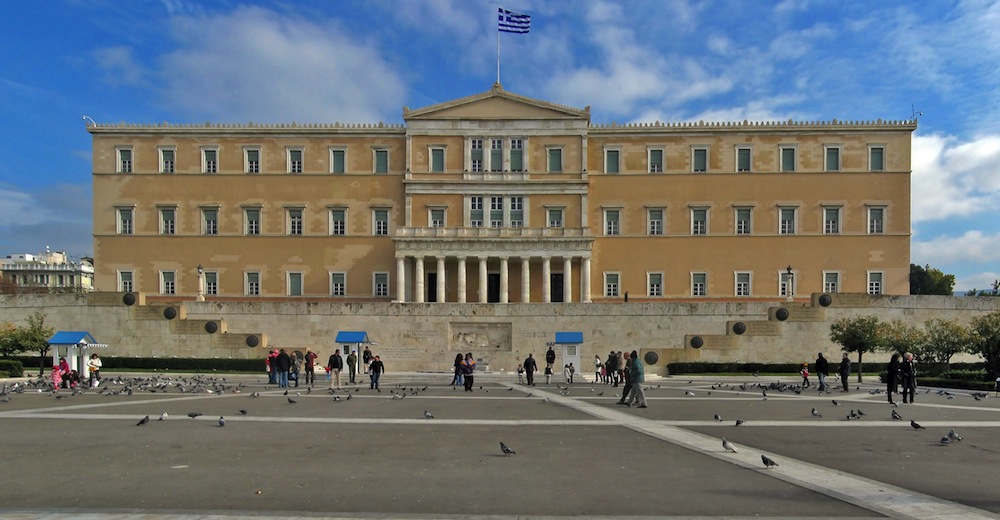 As Greek parliament prepares to vote on a deal to change the name of neighboring FYROM to Norther Macedonia (knows as the Prespes Agreement) on Thursday, political developments in Athens continued to come in thick and fast on Monday.
To Potami MPs Giorgos Amiras and Grigoris Psarianos announced their resignations from the party, in protest to the Prespes Agreement. The move leaves to Potami party with three MPs, two less than it needs to have a parliamentary group. As a result, Stavros Theodorakis loses his parliamentary privileges as party leader, leaving the party in tatters.
In this backdrop, the Prespes Agreement was put to the parliamentary committee for Foreign Affairs and Defense for debate. Tensions were high as opposition MPs fiercely attacked the government's handling of the ratification procedure.
According to analysts, the opposition parties are fuming with what they see as an attempt by ruling SYRIZA to fast-track the deal through parliament, as popular opposition is rife. Prime Minister is thought to be strategically dealing a blow to the smaller political parties by promoting the controversial and divisive Prespes accord.
Former Defense Minister Panos Kammenos, whose Independent Greeks party recently quit the coalition government, was highly critical of the effort being made by SYRIZA to push the Agreement through the parliamentary committee, even though it initially didn't command a majority in the body.
Kammenos joined main opposition New Democracy and minor opposition lawmakers in accusing the government of violating constitutional provisions in order to appoint specific MPs to the committee and tilt a vote in its favor. The government, on the other hand, argued that the committee's work is merely advisory and the Prespes Agreement will be put to a vote in the parliament plenary session regardless./IBNA