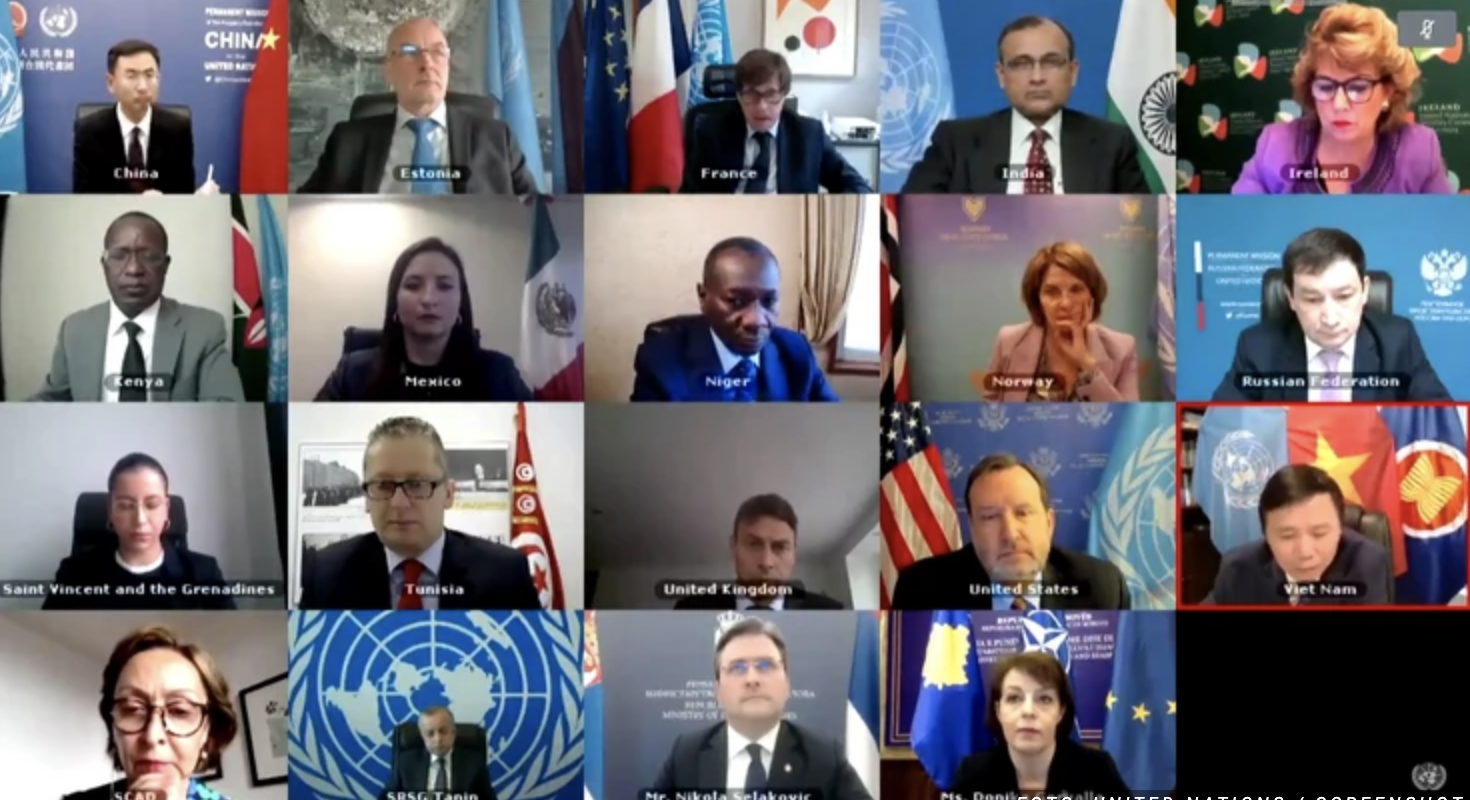 The UN Security Council meeting was adjourned shortly after it began, after Russian envoy Dmitry Polyanskiy asked Pristina's representative to change or remove the Kosovo flag because, as he stressed, Kosovo is not a world-wide recognized state.
"It is a territory, and eight members of the UN Security Council do not recognize Kosovo as a state," Polyanskiy said.
He added that Russia does not oppose the participation of Kosovo representatives in the meeting and pointed to the fact that Pristina's representative is sitting in front of the Kosovo flag.
Polyanskiy asked the Kosovo representative to "change the background or remove the flag" in order for the meeting to resume, and immediately after his speech the representative of the United Kingdom took the floor.
The British spokesman replied that this meeting did not constitute a formal meeting of the Security Council at which these rules apply, adding that today's background is the same as last meeting's. Therefore, as he said, he saw "no reason" to ask Pristina's representative to change the background of the Kosovo flag.
The broadcast of the session was interrupted afterwards for private consultations.
Serbian Foreign Minister Nikola Selakovic also protested the abuse of the Summit's virtual format by Pristina in order to promote the symbols of the false state of Kosovo.
He said such abuses were completely unacceptable and constituted a clear violation of the Security Council rules.
Serbian Foreign Minister Nikola Selakovic warned that Albanian political leaders in Kosovo and Metohija have been persistently threatening to unite Kosovo and Albania.
The Serbian Foreign Minister added that the "prime minister" of the fake state, referring to Albin Kurti, had threatened with this unification several times, while a member of his party publicly announced last weekend that Kosovo should be united with Albania.
Selakovic warned that such ideas pose immediate threat to peace and stability.
The UN Security Council meeting on Kosovo and Metohija resumed after the short break.
Following the consultations behind closed doors, the meeting resumed with Danika Gervala, representative of the interim authorities in Pristina, keeping the background unchanged. /ibna