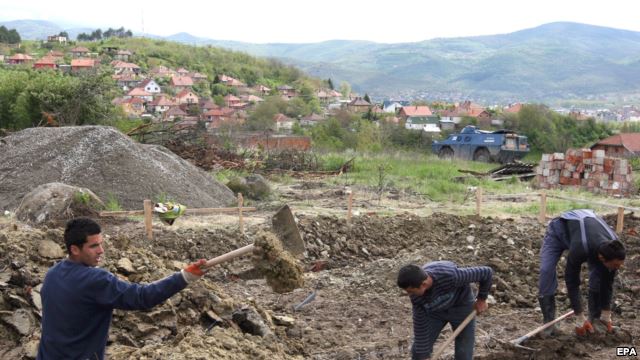 Pristina, July 2, 2014/Independent Balkan News Agency
By Elton Tota
On Wednesday, around 10:30 am, tens of Serb ethnics have suspended the works started for the construction of six Albanian homes in the "Kroi i Vitakut" quarter, north of Mitrovica.
"Shpk Lili Grup" company, which had started the works at 8 am, was prevented by around 20 Serbs, who blocked the road with their vehicles, thus making it impossible for the trucks of this company to penetrate in this quarter.
Nazmi Ismajli, representative of this quarter, declared that the suspension of the works took place without any particular reason.
"20 people have blocked the road, by suspending the work for the construction of our homes. Among these people there were also representatives of UNMIK", said Ismajli.
Local authorities in Mitrovica say that the construction of the homes in the quarter of "Kroi i Vitakut" is serving the interests of several Serb extremist groups to cause instability.
Serbs say that there have also been provocations by Albanians. /ibna/