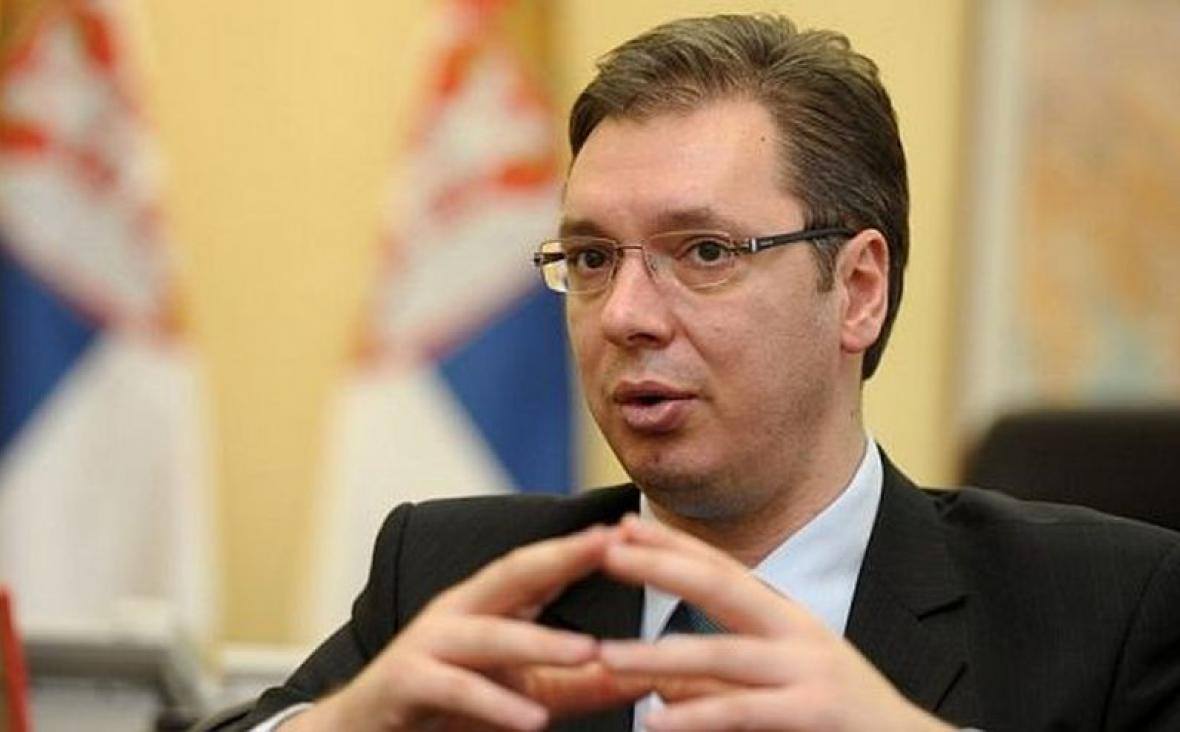 Serbian president Aleksandar Vucic has recently compared '90s Croatia with the Croatian puppet-state under Nazi occupation. On August 5, the Montenegrin military attaché in Croatia attended the official celebration of the military operation "Storm" anniversary; during that operation in 1995, more than 200,000 Serbs were expelled from Croatia.
The results: Croatian president Kolinda Grabar Kitarovic has decided to postpone her planned visit to Serbia; Serbian tabloids -which are all pro-government-  have accused Montenegro for "stabbing Serbia in the back" and for collaborating with "Ustashe", the quisling Croatian organisation, active from 1929 and until 1945 when it was dissolved and banned. According to Serbian tabloids, the contemporary Croatia is equal to Adolf Hitler's puppet-state.
Vucic and prime minister Ana Brnabic spoke today again about both Croatia and Montenegro. The president said that he has been trying to contribute to building the best possible relations between Belgrade and Podgorica.
He recalled that the Montenegrin prime minister Dusko Markovic, during his recent visit to Serbia, had promised that Montenegro would consult with Serbia about "attendance to events and important dates", obviously suggesting that there haven't been any such consultations regarding the Montenegrin military attachés' presence at the "Storm" celebration. Vucic also recalled that Montenegro has sent two soldiers to join the NATO mission in Kosovo and Metohija, which was contrary to the will of Serbia.
The Montenegrin Defence Ministry stated today that the attachés' attendance at the recent event was a "usual diplomatic activity" and a "civilised act".
Considering Croatia, Vucic said that the neighbouring country's officials and media reacted "hysterically" to his comparison. He underlined that he is obliged to talk about Serbian victims, adding that crimes against them should not be forgotten.
Serbia's head of state also claimed that his country did a lot to improve the status of the Croatian national minority, in accordance with the agreement he has reached with his Croatian counterpart, Kolinda Grabar Kitarovic.
Premier Ana Brnabic noted that her grandfather was an ethnic Croat, suggesting that some ethnic Serbs would never become Croatian PMs. She showed to the reporters the picture of the Serbian church in the town of Glina, Croatia, where Ustashe have killed 1,764 ethnic Serbs during the Second World War…. /
IBNA