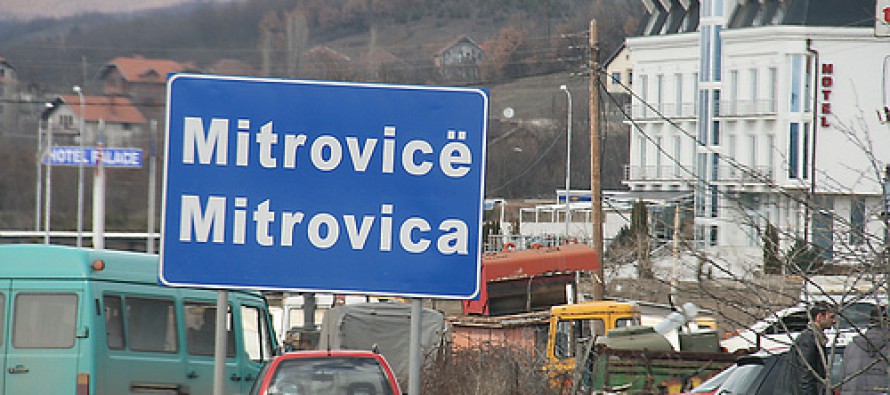 Pristina, July 10, 2014/Independent Balkan News Agency
By Elton Tota
The visit that deputy prime minister of Kosovo, Edita Tahiri had in Brussels, seems to have had an effect on Serbs to lift the barricade on the bridge over Iber river.
According to Tahiri, the lifting of the barricade has been made upon the request of the government of Kosovo to the European Union, for a greater engagement on this issue and from which she has been assured that the bridge on Iber river would be freed.
"In my visit to Brussels last week, I was assured that the bridge would be freed and as a result of its engagement, Serbia has lifted one of the barricades. In the next stage, with the collaboration of the European Union, all obstacles on the bridge will be removed and the bridge will be free for movement, like it was agreed in Brussels", said Tahiri.
According to deputy prime minister, Tahiri, the lifting of the barricade is a positive step in enabling freedom of movement.
Tahiri said that by collaborating with the European Union, barricades on the bridge will all be removed and this will be followed by the revitalization of the bridge.
But, while on one side the barricade was being removed, on the other, Serbs have started the construction of "Tsar Lazarus" square.
This operation was led by Marko Djuric, head of the Kosovo office and Goran Rakic, mayor of northern Mitrovica.
Djuric has accused Edita Tahiri of causing tensions between Albanians and Serbs. "The calls for the destruction of the Peace Park and different threats do not contribute to the solution of the problem. From this location, I would like to send a message that nobody, especially Edita Tahiri, can remove anything from this place", said he.
Meanwhile, Albanian political parties, represented in the Commune Assembly, have discussed the political and security situation in the commune, caused after the provocation of Serb leaders in the north of Mitrovica during  a meeting with the mayor of Mitrovica, Agim Bahtiri.
Political parties' representatives unanimously agreed that the action of the Serb leaders in the north of the city is an unlawful action addressed against peace and security in this part of the Republic of Kosovo and aims the destabilization of the general situation and further deterioration of cross ethnic relations in the north of the country.
Representatives of political parties agreed that the failure of prompt action by law and order authorities, central government institutions and international institutions has encouraged Serb extremists to continue with their unlawful acts, through which they prevent the free movement of the citizens and the improvement of relations.
In the meeting it was also said that the installment of barricades on the road, especially on the Iber river bridge, are deplorable acts of people who do not want peace and stability, but tension and conflict in order to meet their unlawful objectives. /ibna/