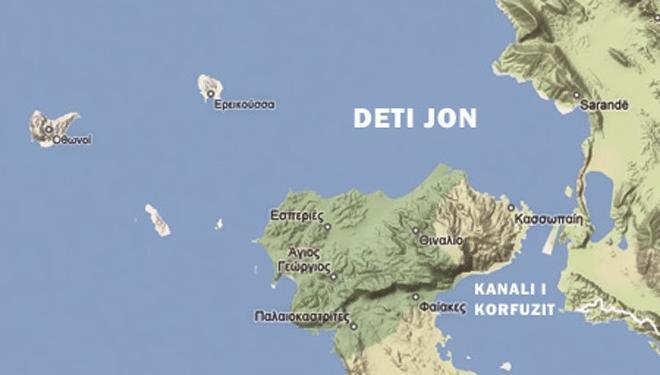 Greek Foreign Minister will not participate in the SEECP pan-Balkan conference which is chaired by Albania
Tirana, 18 May 2015/Independent Balkan News Agency
By Edison Kurani
Relations between Tirana and Athens seem to be aggravated at the present, because the maritime pact is not being given the green light. Unofficial sources say that the Albanian government is trying to integrate the final ratification of the agreement for the agreement for Sea Areas in a package of issues, which will be put up for discussions in the table of talks with Athens.
Meanwhile, the Albanian government has announced the start of search for fossil fuels in the Ionian Sea.
Athens' concern has significantly risen following this action. Athens suggests that Tirana is casting doubts on oil research areas in the Ionian sea. Specialists of the Greek Foreign Ministry say that the request of the Albanian side several days ago, according to which it has doubts on Greece's right to conduct searches and exploit fossil fuels in one of the areas of the Ionian sea, a movement which can have implications in Albanian-Greek relations.
The Greek press says that Foreign Minister, Nikos Kotzias has decided not to take part in this pan-Balkan conference of Foreign Ministers in Tirana (SEECP) on 22 May. Albania currently holds the chairmanship of SEECP. It's still not known who will represent Greece in the most important pan-Balkan summit.
Searches for oil on the land and at sea, Tirana launched the contest for concessions for seven blocks
The Albanian government has launched the contest for concessions on 7 blocks to search for oil on the land and at sea. For the first three blocks, the deadline for private companies to submit their offers is 15 June of this year. Meanwhile, for the other 4 areas, Ionian 5 at sea, Rodon, Panaja and Block C, on 25 June 2015.
Through the reactivation of searches for fossil fuels, the government is hoping to attract foreign capital to help the economy, although the oil industry is in a difficult moment.
Cold relations
Both governments have every once and a while announced searches on the Ionian sea, but these announcements come at a time when there's still not a legal demarcation of the sea border between Albania and Greece.
The two governments signed in 2009 the agreement for the demarcation of sea borders. But, the opposition of that time, which is in government today, attacked and took this matter to the Constitutional Court. The latter quashed the agreement in 2010 and since then, nothing concrete has been done for the demarcation of sea borders.
In 2013, when the opposition came in power, it declared that it would renegotiate the maritime pact. Some efforts were made, but they were followed by silence.
Since SYRIZA took office, the relations between the two countries, at least publicly, exist very little or don't exist at all. /ibna/