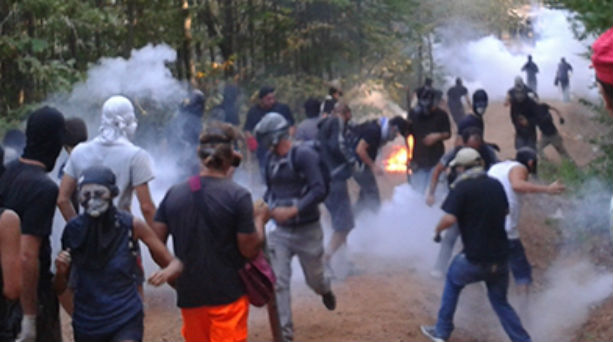 By Spiros Sideris – Athens
Violent episodes between police and demonstrators, unfolded in SKouries of Halkidiki, during a protest rally by the residents against the gold mines.
According to information given by the Athens News Agency, protesters tried to get into the site of Hellas Gold, forcing police officers in the region to use chemicals and flash grenades.
Protesters "answered" by throwing stones towards the police, followed by a "chase" in the forest, between police and civilians for several hours.
According to seleo.gr, one protester was taken to the hospital with breathing problems.
The demostration of the inhabitants of Halkidiki began shortly after 13:00, protesting against the destruction of the natural environment.