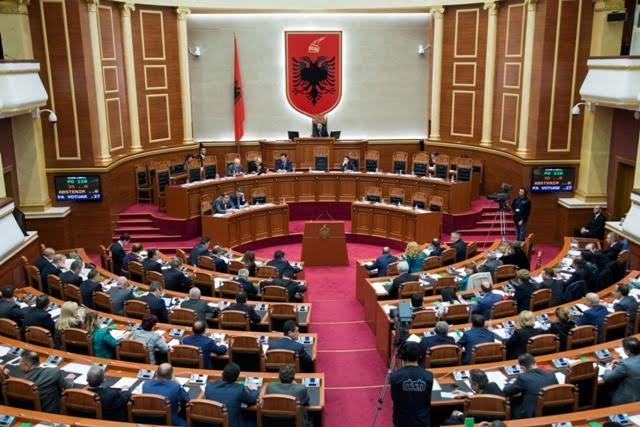 Latest tensions between Kosovo and Serbia have sparked strong reactions in Albania. Albanian political players demand from authorities in Tirana to react against Serb efforts to make the north of Kosovo their owns.
LIBRA party MP, Ben Blushi, considers the events in Kosovo as threatening.
He has strongly criticized Albania's role toward Kosovo in these moments when tensions between Kosovo and Serbia are mounting.
"I think that Albanian parliament should have held its stance about what is happening and our government should have been more active and more attentive. Albanian diplomacy is not working for the national interests, but for the personal interests of PM Rama", Blushi said.
Meanwhile, former Albanian PM, Sali Berisha was even tougher in relation to the latest developments in the north of Kosovo.
The recent developments in the north of Kosovo are worrying. If there is aggression against Albanians, we will react as a nation", Berisha sayd.
He said that Serbia's intentions toward Kosovo have intensified due to the fact that PM Rama is "flirting" with his Serb counterpart, Aleksandar Vucic.
Foreign Minister Ditmir Bushati has responded to Berisha's accusations on the issue of relations between Serbia and Kosovo and the stance of the Albanian government.
"I must respond to Berisha. He spoke here as if we were in 1912. Today, the President of Kosovo and the Prime Minister are engaged in dialogue. Berisha say that we must make war. I don't know what he bases his messages on. Institutions of Kosovo are the only ones to speak on behalf of Kosovo. We're in favor of peace in Kosovo and we respect international law", he said. /balkaneu.com/