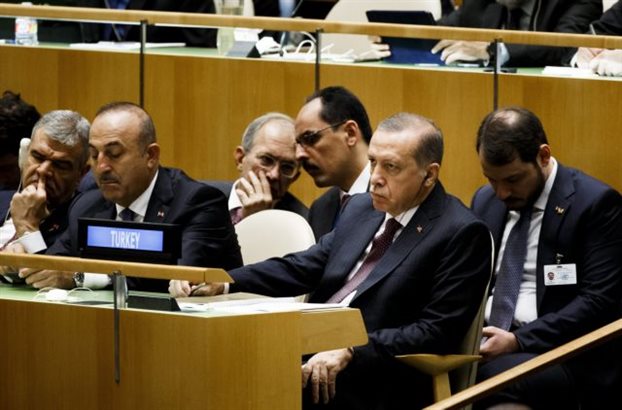 Ankara calls for the immediate replacement of the US special representative for the multinational alliance against the Islamic State and raises the tension with Washington a few hours after Donald Trump's meeting with Recep Tayyip Erdogan.
"McGurk certainly gives clear support to the PKK and YPG. It would be beneficial if they replaced him", said Foreign Minister Mevlut Cavusoglu.
Cavusoglu's statement came immediately after Recep Tayyip Erdogan admitted in a conversation with Turkish journalists that the US has decided to continue to support the Kurdish militia YPG in northern Syria in the fight against the Islamic State (ISIS).
At some point they will come knocking on our door. And if we are attacked by the YPG we will not ask anyone and we will apply the rules of engagement", the Turkish president said.
However, political analysts say it is clear that Ankara's retreat on the issue of the Kurds of Syria has been clear as Ankara has always said it will not allow any presence of a terrorist organization at its borders, whereas now it says it will react only if it is attacked.
Turkey considers the Kurds of Syria to be a branch of the PKK that threaten its national security.
However, the episodes that broke out in Washington with Erdogan 's bodyguards quarreling with Kurdish protesters on the streets of the US capital have provoked reactions.
According to the Turkish press, the State Department called the Turkish Ambassador to Washington for explanations.
Republican Senator John McCain went even further and said "the US should throw their (Turkey's) ambassador the hell out of the United States. This kind of thing cannot go unresponded to diplomatically"./IBNA