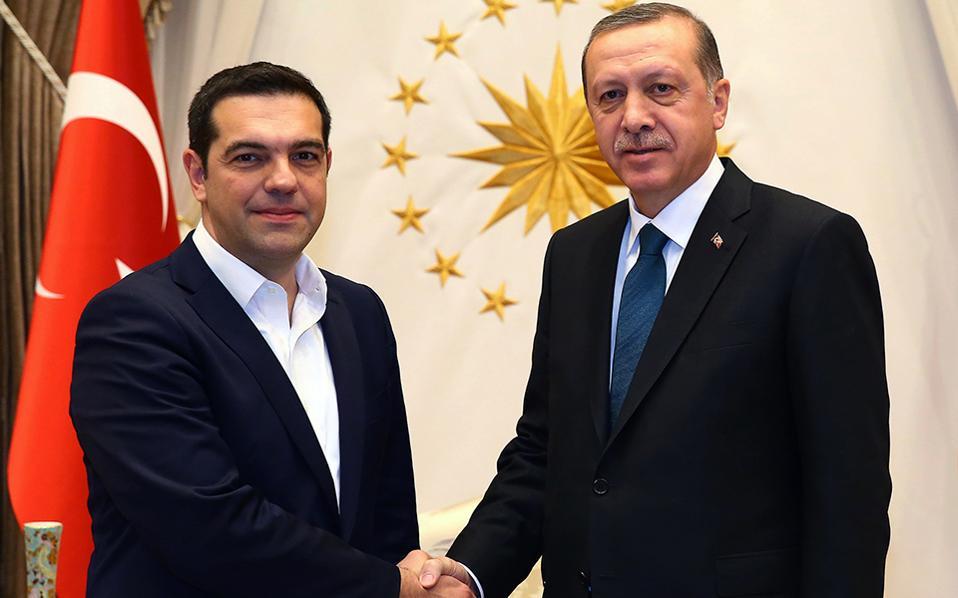 Articles in Greek Media centring on Greek – Turkish relations have caused concern lately. It seems to be a more than frequent phenomenon that articles and news which "challenge" the bilateral relations of the two countries find themselves in the spotlight.
Stories which in the end have no ounce of truth in them make headlines and cause political reactions leaving the impression that there is tension between Greece and Turkey.
According to a senior Turkish government official, who spoke with IBNA, the two countries' relations are at their best point yet. The approach in issues of common concern and interest, the very good cooperation and genuine dialogue, help towards resolving the differences between us, added the Turkish government official. We want Greeks to be good neighbours and collaborators, he added.
It's a curious fact that until the meeting between Greek Prime – Minister Alexis Tsipras and Turkish President Recep Tayyip Erdogan, news items focusing on Greek – Turkish relations were not on the agenda, suddenly upon their return from America a barrage of similar between them articles and news let lose on the media scene.
During the meeting between Tsipras and Erdogan, there was a very positive and cooperative climate. The two leaders know that they are part of the problem but also part of the solution to the refugee/migrant crisis. Any tension between the two countries will trigger a chain of problems on both sides, for this reason, the Turkish President, asked Alexis Tsipras for an even greater cooperation. While drawing attention to Turkey's EU agreement, which some people in Europe do not view with a positive mindset.
Watch out, Erdogan told Tsipras, the Europeans want to spoil the deal and point the finger at us, you or me. This shouldn't happen, not from us, was the message that the Turkish President passed on to the Greek PM.
Balanced relations between Greece and Turkey concerning the refugee crisis, but also infrastructure development, tourism and energy, is obviously not pleasant for some people both at home and abroad.
Internally the wrath felt by some politicians and journalists against the Foreign Ministry and Greek Foreign Minister Nikos Kotzias who shapes the multidimensional and active foreign policy with Alexis Tsipras is well known. Some are perhaps used to the past and the rewards they had and thus want to return to the previous status of 'cooperation', something which is not accepted by the current Foreign Minister.
Both Alexis Tsipras' acceptance and Nikos Kotzias' realism in foreign policy seem to irritate some circles outside of Greece. It seems that powerful European countries are more willing to accept a needy Greece that  requires protection than a Greece with its own foreign policy./IBNA