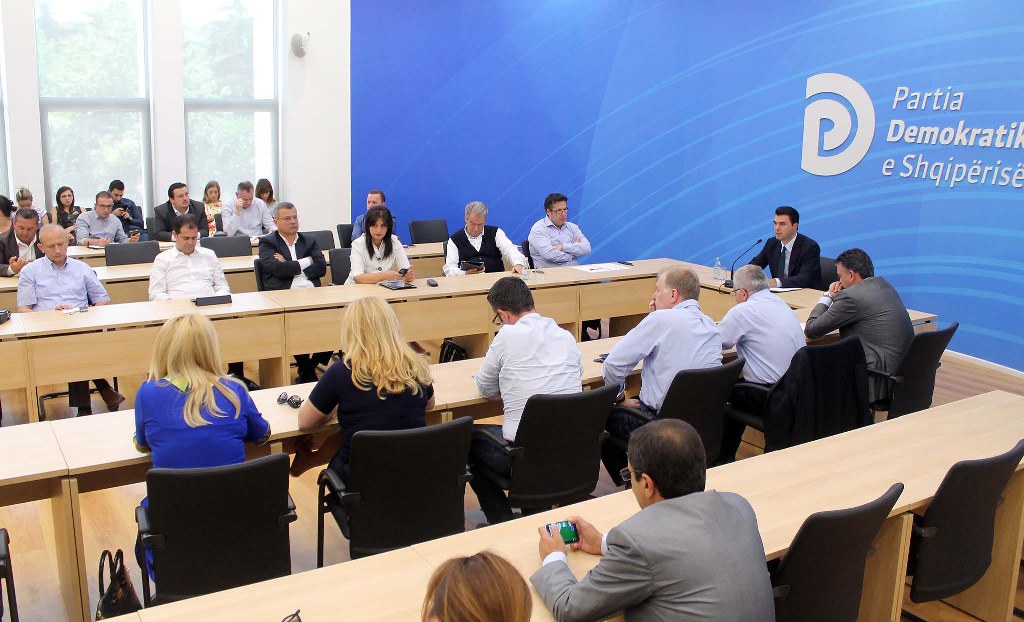 Some tens of officials of the Democratic Party, the biggest political force of the Albanian opposition, demanded on Tuesday evening the resignation of their leader, Lulzim Basha.
Among the people who have signed the request for resignation are MPs and former MPs, senior members of the DP leading committee, heads of departments of this party, former ministers and other officials.
"The big defeat of the DP in these elections forces us to assume responsibilities. The leader of the Democratic Party, Lulzim Basha is the person responsible for this defeat", reads the statement initially signed by 19 officials and then by 75 others.
They accuse Basha of putting preferential names in the candidate lists for Parliament and of promoting them in the campaign, by abandoning the main causes of the opposition, such as criminalization of Parliament and administration, drugs, concessions, etc.
"Therefore, the leader of DP, Lulzim Basha, as the main responsible person for this defeat, must resign to give way to changes within the DP and its unification", the statement says.
According to the initiators of this request, Basha is the "only person responsible for the unprecedented and dramatic defeat of the Democratic Party in these elections and the consecutive electoral defeats during his mandate". /balkaneu.com/