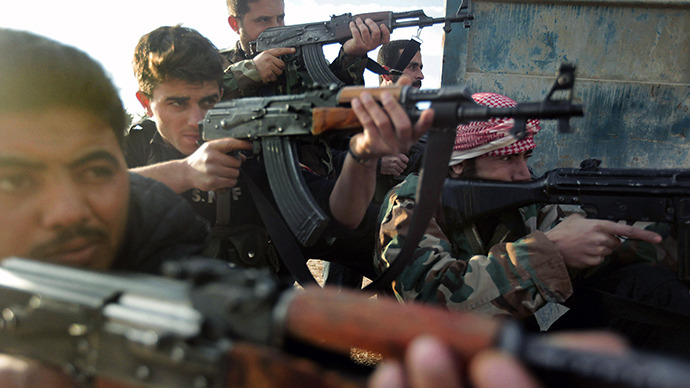 Skopje, May 30, 2013
At least 30 nationals from FYR Macedonia have joined Syrian rebels in their efforts against the regime of Bashar al-Assad.
Sources from security services have said for the media in FYR Macedonia that all the volunteers are Muslims and that the majority of them have voluntarily joined the efforts to overthrow Asad's regime and to bring freedom to the Syrian people. But, the same sources say that a part of them are paid 3 to 5 thousand Euros per month.
These figures are made public only a week after the death of a FYROM national in the war in Syria. The person in question is Rasim. S, Albanian from Bellovishte, Gostivar, who was killed amongst rebels and who had just traveled from Austria to Syria, where he lived and worked.
Secret services have also reported that rebels in Syria have also been joined by militants from Kosovo, Serbia, Montenegro and Bosnia and Herzegovina in order to overthrow the criminal regime of Bashar al-Asad.
So far, 10 Albanians have been killed in the war against the Syrian president. Muhamet Koprova, 22 years of age is the latest Albanian victim killed in Syria. Other Albanians that have been killed in this war, come from Kosovo, PresevoValley and Albania, whereas the two others are Syrian nationals from Kosovo. The total number of Albanians fighting the Syrian war is thought to be 140, which have divided into two groups in Alepo. /ibna/