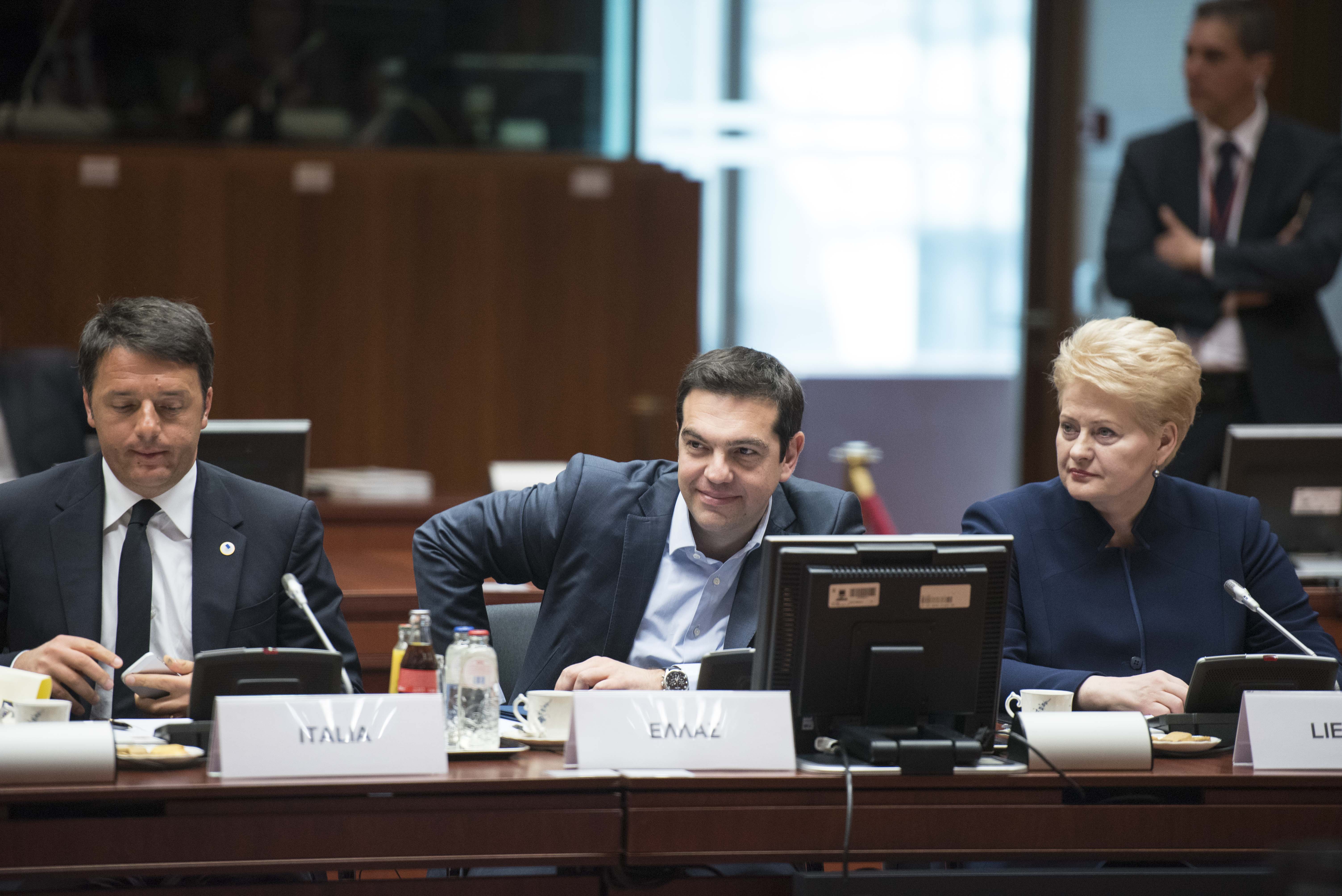 Athens, July 10, 2015/ Independent Balkan News Agency
By Spiros Sideris
The impact and short-term policy "contamination" from the Greek crisis in Southern countries examines the international political risk analysis firm, Teneo Intelligence.
According to a report of the firm, the win of the 'no' vote might have not affect substantially the policy of other member-states, but the effects of a Grexit will be more important.
As the company explains, an exit of Greece from the eurozone could destabilize the political parties in Spain and Portugal, while the populist radical parties in France and Italy could use the Grexit to strengthen their positions against the euro.
Specifically for Spain, an exit of Greece from the euro could have a negative effect for Pablo Iglesias' Podemos, threatening the prospect of winning the elections.
Of course, according to Teneo Intelligence, the recent drop in popularity of the antisystemic party is not only due to developments in the Greek issue, but internal party differences, the lack of a clear program and perception of public opinion for Podemos that it belongs to the far left.
On the other hand, the Greek crisis could affect Portugal in two ways: on the one hand, it could put pressure on the Socialist Party, which should give a battle between those who support the same ideals as SYRIZA and those with a more moderate stance.
On the other hand, the debate on debt restructuring could open once again, with the parties of the Left exerting pressure on the government coalition, which refuses to consider the issue.
At the same time, in Italy an exit of Greece from the euro could strengthen the position of the head of the Five Star Movement, Beppe Grillo, but also that of the Lega Nord, Matteo Salvini, who want a return to the lira.
As for the case of France, the country's president, Francois Hollande, will face Marine Le Pen of the National Front, who will use the example of Greece to reinforce the belief that the euro does not work and that France must choose to return to its national currency.