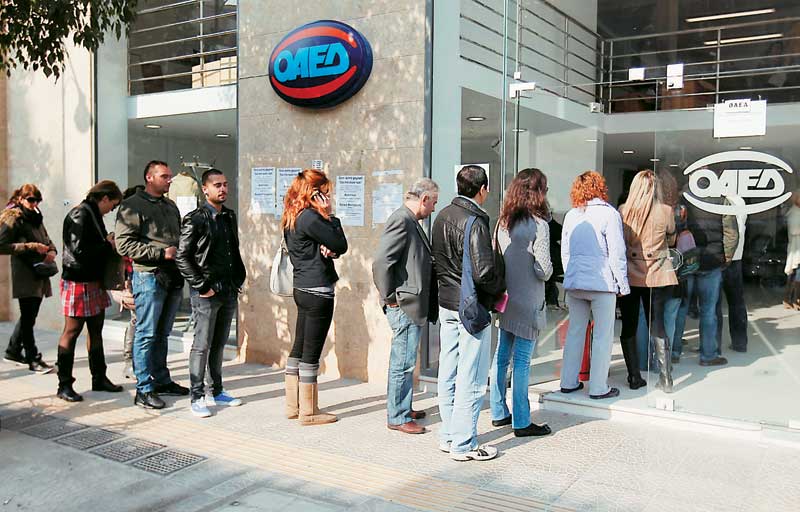 Athens, September 18, 2015/ Independent Balkan News Agency
By Spiros Sideris
The unemployment rate during the second quarter of 2015 recorded a drop and stood at 24.6% from 26.6%, which was both in the first quarter of the year, and in the second quarter of 2014. However, the big problem of the Greek labour market can be seen in the proportion of those who are long-term unemployed, which stood at 73.1%.
According to data of ELSTAT, the unemployed amounted to 1,180,141 persons in the second quarter of 2015, while the female unemployment rate (28.3%) was significantly higher than that of men (21.5%). Also, the highest unemployment rate recorded among young people aged 15-24 years and stood at 49.5%.
The biggest unemployment problem are facing those who have not attended school (52.5%), while the smallest those with doctorate or postgraduate degrees (11.9%).
However, more than 7 in 10 unemployed (73.1%) have to look for work for more than 12 months without success, which shows the size of the unemployment problem in Greece, since it is evident that it is difficult for those who do not have a job to find employment.