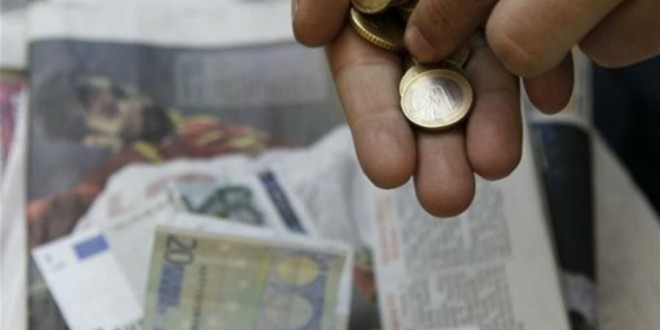 Podgorica, January 30, 2015/ Independent Balkan News Agency
By Adnan Prekic
The minimum wage in Montenegro according to the latest data is slightly less than 200 euros and is being received by almost 16,000 citizens. Montenegro has an average of 170,000 employees, which means that almost every tenth citizen's income is less than 200 euros.
Montenegrin Tax Administration has announced that 15,986 Montenegrin employees receives a salary less than 200 euros. The trade union said that these data are alarming. The Secretary General of the Union trade union Srdja Kekovic claims that the number of employees with minimum wage is even higher. He explains that according to projections by the the trade union of employees, only 13,000 – 17,000 of them receive full contribution payment for health insurance and pension benefits. According to unions calculation, the minimal salary of 193 euros receives 13 or 14 percent of the employed citizens of Montenegro.
The average consumer basket in Montenegro amounts to 800 euros. The average salary in December 2014 amounted to  484 EUR and was 1.6 times less than the minimum consumer basket. The highest salary in Montenegro amounts to 121,200 euros. During 2014, the Tax administration of Montenegro recorded the highest salary in the sector of elaborate construction projects.
The absolute poverty line in Montenegro in 2013 amounted to 186 euros. The National Statistical Office of Montenegro has announced that in the 2013 approximately 8.6 percent of the population lived below the poverty line. According to the Census from 2011, Montenegro has 620,029 inhabitants, which means that more than 53,000 citizens live in poverty. The poverty rate, however, has been reduced compared to previous figures, since in 2012 it amounted to 11.3 percent.
Official statistics say that the gross domestic product per capita increased several times. The GDP in 2003 was EUR 1.510 billion, while in 2012 it amounted to EUR 5.063 billion, which means that the standard of living, as measured by this indicator, has been improved by 3.4 times.
According to Eurostat data, if one eliminates the differences in prices, GDP per capita in Montenegro is 40% of the average GDP per capita in the EU. Among the countries in the region, Croatia has the highest GDP in purchasing power standards, which is 60% of the EU average. The average salary in the last three years in Montenegro ranged from 473 to 518 euros. According to recent data, the average salary at the end of 2013 was 479 euros.