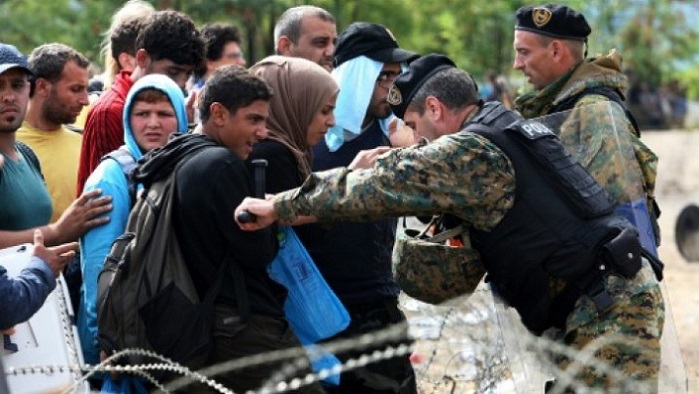 Athens, February 29, 2016/Independent Balkan News Agency
By Marina Spyropoulou
A year into the crisis that is testing Greece and the EU's cohesion the overwhelming majority of Greeks puts the blame for the dramatic images of refugees drowning in the Aegean and storming border fences mainly on European partners, according to an opinion poll carried out by polling firm Public Issue in February for the Greek think tank Dianeosis.
The survey published in "To Vima" newspaper found that according to 92 percent of respondents the EU failed to adequately support Greece to deal with the challenge.
More than half of Greeks (54 percent) believed that the main responsibility for the escalating crisis regarding the monitoring of refugee flows lies with the West, while 28 percent of respondents pinpointed the Greek leadership (the current government as well as opposition parties), and 10 percent neighboring Turkey.
Asked to evaluate the state's and society's response eight in ten Greeks gave high marks to the Coast Guard, the Armed Forces and nongovernmental organizations. Church and local government followed and the central government was at the bottom with 40 percent positive views.
Six out of ten participants in the survey appeared certain that the refugee crisis is here to stay and is not a temporary challenge.
More than two-thirds voiced sympathy for the refugees (38 percent compassion and 29 percent sorrow), while only 16 percent expressed anxiety and four percent fear.
Most Greeks (66 percent) do not embrace the idea of closing borders to people in need and by the same percentage they prefer their accommodation in open reception centers rather than closed camps.
Asked on the permanent settlement of refugees in Greece, 55 percent of respondents said that they would prefer to see them continuing their journey to central and northern Europe, while 32 percent backed the idea under conditions.