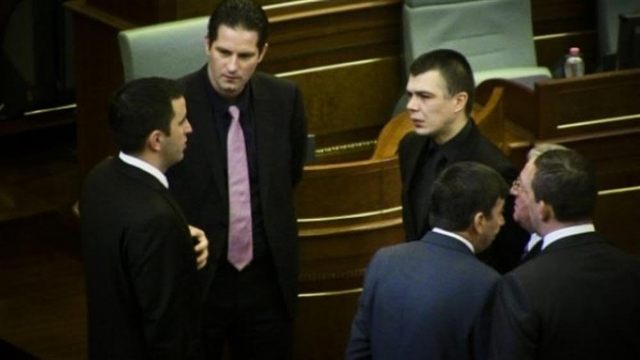 Pristina, 19 August 2015/Independent Balkan News Agency
By Elton Tota
Mayors of Serb communes continue to insist that the Association of Serb Communes must have executive powers.
They demand for this topic to be discussed in the next round of talks between Kosovo and Serbia.
"Aiming at achieving constructivism in the process of the regulation of society and finding a sustainable solution for the improvement of the position of the Serb people and normal cohabitation in Kosovo, we propose to the negotiation teams from Belgrade and Pristina to hold consultative talks with the representatives of the Serbs from Kosovo ahead of the August 25 meeting", reads the joint declaration of the Serb mayors.
Representatives of the Serbs in the country have drafted a list of 10 demands for the advancement of their status in Kosovo:
Serb people of Kosovo and Metohia demand the compliance with constitutional and legal provisions which relate to the representation of Serbs in institutions and public enterprises in all levels and the representation of Serbs in communes in which Serbs have a majority;
Serbs from Kosovo and Metohia insist on the principle that their representation in institutions of all levels and the selection of the Serb personnel is under the exclusive power of Serb political elected representatives;
We demand protection of our properties and the rights of the Serb Orthodox Church;
We demand for the approval of the new legislative proposals on important issues regarding the Serb community, to be made with the approval of Serb political representatives.
The priority of the Serb representatives of public institutions must be the offering of the necessary conditions to enable the return of the Serbs who were displaced and to throw light into the fate of those who were kidnapped and who went missing and the prosecution of those who are responsible for the crimes committed in 1998;
Serb community demands the suspension of the privatization of state property and cooperatives and the investigation of abuses taken place in the previous process of privatization;
It's necessary to apply the general registration of population in communes with a Serb majority as prerequisite for real budgets of local governments;
We demand adequate representation of Serbs in the justice system, the appointment of notaries, judges, prosecutors and other officials  in the judicial system, the recognition of licenses issued by the Serb Bar and we demand the immediate release of political prisoners;
It's necessary to have protection of the Serb language, identity, culture, cultural heritage and the right of information, with the improvement of regulation in these domains.
Serb community engages for a political action with the aim of protecting the rights of the Serb people through the formation of the Association of Serb Communes. /ibna/