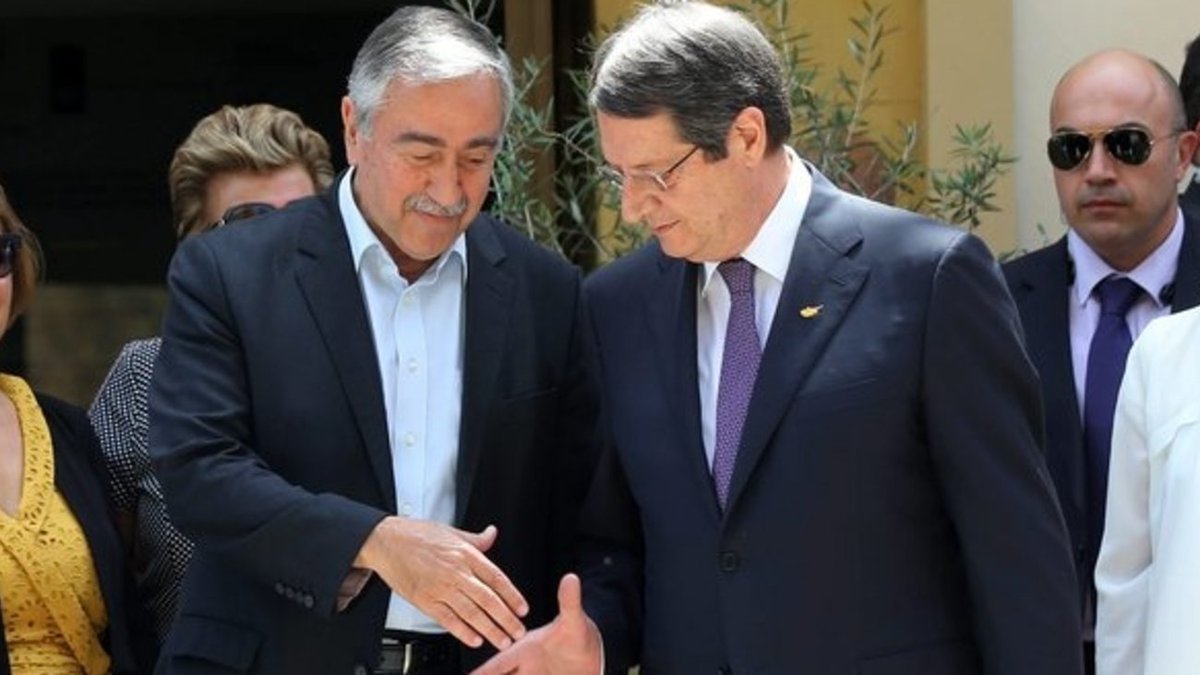 The tweet of the Cypriot President of the Republic on the issue
By Michalis Michael
With a tweet, Cypriot President Nicos Anastasiades welcomed the telephone interconnection of the occupied areas with the free areas. It was a CBM that it had to overcome numerous obstacles until its full implementation.
The UN representative in Cyprus was among the officials who welcomed the telephone interconnection.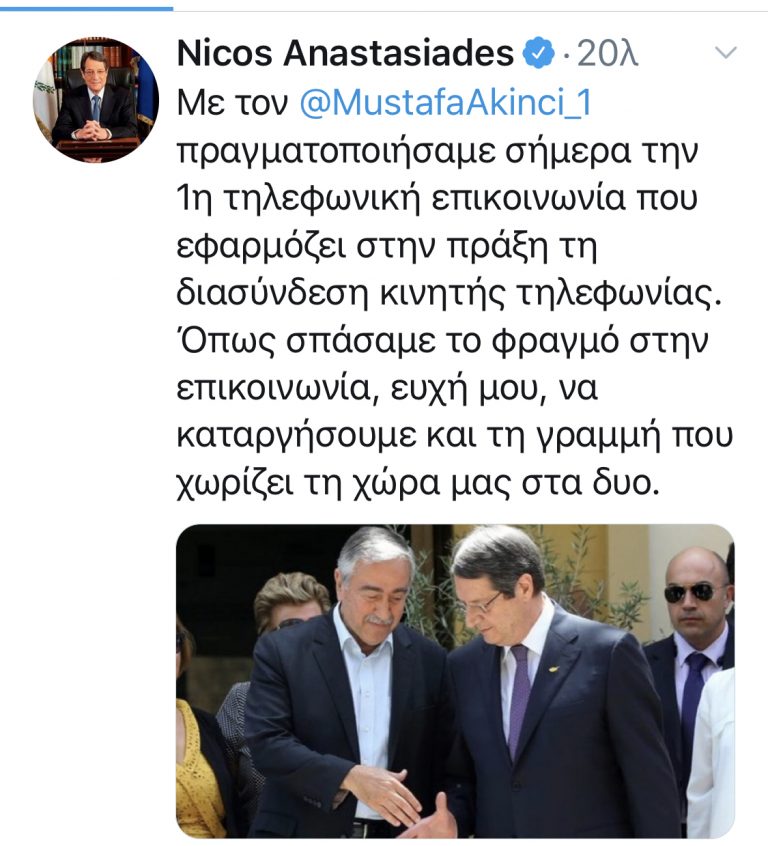 "With @MustafaAkinci_1 we made today the first phone call that actually implements the mobile telephony interconnection. As we broke the barrier to communication, my wish, is to remove the line that separates our country in two", the Cypriot President wrote on Twitter.
The aim of this move is to improve communication between the communities and for all Cypriots to 'come closer'. Achieving this confidence-building measure underlines the importance of dialogue, trust and co-operation between the two sides, says the relevant UN announcement./ibna