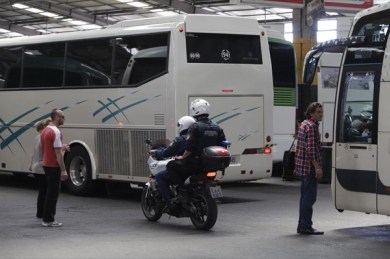 An 18-year-old man was arrested at one of the main inter-city bus terminals (KTEL) on Sunday after trying to send half a kilo of heroin to Zakynthos.
Police on the Ionian island had been informed of the teenager's plans and were tracking his moves. He was arrested as he attempted to send the package, containing 515 grams of the drug, at the Kifissos (Athens) terminal.
The teenager is from Zakynthos. Police gave no further details.