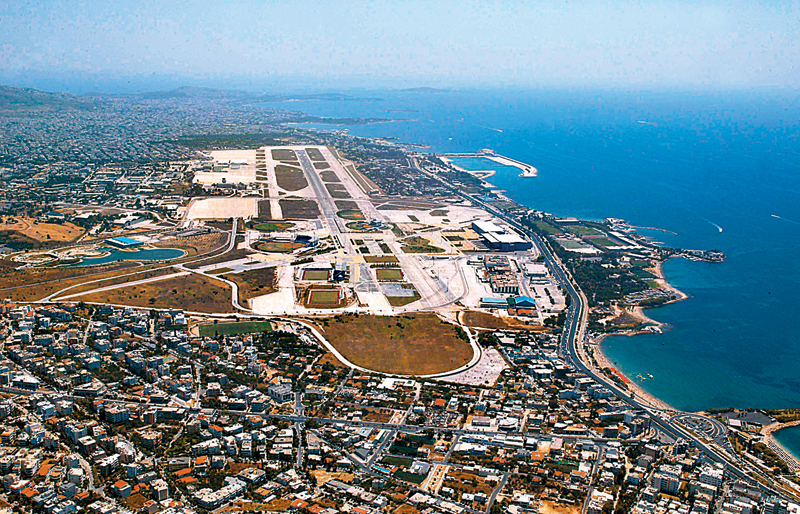 By Spiros Sideris – Athens
Severe attack on the government and HRADF for the sale of "Eliniko" was launched by the Greek Technical Chamber of Greece (TEE), arguing that the value of land is three times compared to that agreed. "The HRADF is a poor auction house, without starting values and ​​with only an offer. There is a big issue for the operation of HRADF", said the president of TEE Chris Spirtzis, showing the feasibility study of the Chamber.
To EUR 3 billion calculates the value of the Greek-area Agios Kosmas, the feasibility study of the members of TEE, presented today at a special open event.
This value is 222% higher than the EUR 915 million agreed in principle by the HRADF for the sale of this land, says the TEE. It corresponds to land cost of 92 euros per square meter; a value that does not exist anywhere in the surrounding areas, he adds.
"With today's assessment we are doing what the HRADF  should have done. It is obvious that the political responsibilities are huge for this step-by-step approach of selling out "Elliniko", he said, closing his speech the President Christos Spirtzis tee.
He  even invited the representatives of parties and actors to attended the special event of the TEE, "to fight the battle to protect the public interest, wherever any of us belongs politically or ideologically".