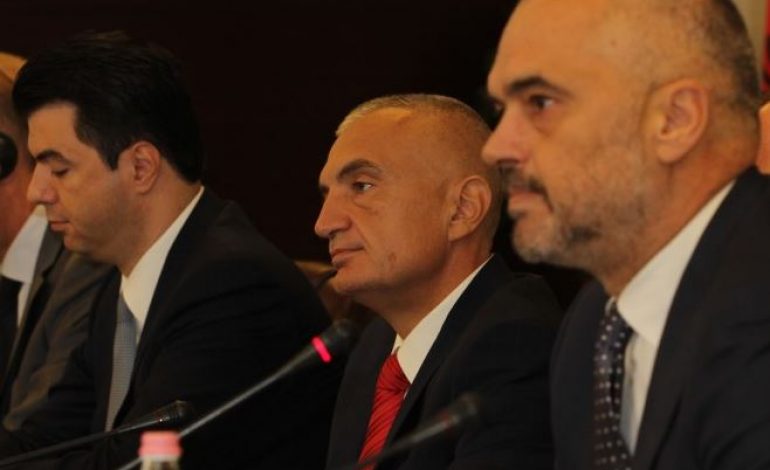 Tirana, 3 August 2016/ Independent Balkan News Agency
By Edison Kurani
The reform in the justice system, which is being attempted to be implemented in Albania, pointed out numerous problems in both the governing coalition and the opposition one. Voices in favor and against the voting of this reform grew. However, it was approved unanimously by the 140 members of parliament.
But on 21 July 2016, the speaker of Parliament launched a strong declaration, where he threatened with his resignation and the withdrawal of the ministers of the party he chairs, if the reform in justice was not passed consensually.
Mr. Meta proposed a technical government, a few days before the voting of the reform, when he said: "The best way is to build a government of experts, which after the approval of the reform, would take the country to democratic and incontestable elections".
The constitutional amendments that enable the reform in justice were approved and the only thing to approve now is the seven bills of this reform.
Mr. Meta once again demands consensus, but he seems to have changed his mind on the technical government.
In the recent hours, he said that the technical government is not an option, adding: "Perhaps there's a misunderstanding on my proposal in a different situation, several days before 21 July. This proposal was made with the only purposes of approving the reform".
But the opposition seems to be more serious about the plan for a technical government in order to prepare the fresh elections.
For the first time, it demands the application of electronic and biometric voting and also electronic ballot counting in the new parliamentary elections. The DP has submitted such platform which describes the way this can be achieved, several months ago, but nothing has been done yet.
Mr. Basha believes that the left wing is "getting ready to rig and destroy the elections".
Therefore, he announces a condition by the opposition: "To guarantee free and honest elections, the condition is to set up a technical government in order not to jeopardize the parliamentary elections in Albania".
Mr. Basha suggests that this government of experts must include the contribution of all political forces. He warns that if Rama doesn't accept, "then he will be forced into doing this through public pressure".
Meanwhile, the prime minister has responded to this by saying that Basha can impose conditions within the opposition, adding that even there, he must be careful, because not everyone accepts his condition.
Meanwhile, he rules out the possibility to leave his post, by using tones of mockery against Basha: "Our contract with Albanians is for four years. No point of this contract says that the government must babysit Lulezim. He must grow up and learn how to lead without a babysitter!"/balkaneu.com/