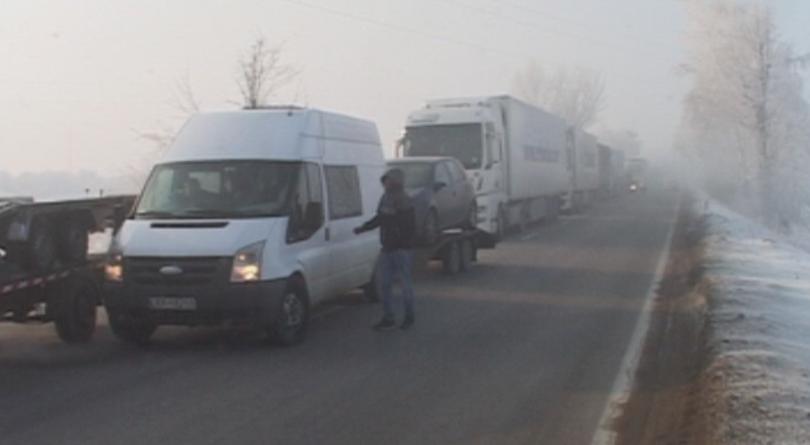 A technical problem on the Romanian side of the border caused a 15km-long queue of lorries at Bulgaria's Danube Bridge 2 in the northern city of Vidin on January 22.
Bulgaria's Road Infrastructure Agency ordered restrictions on the movement of lorries on the E79 main road in the direction of Vidin.
Because of waiting goods lorries in one land, traffic was directed entirely along the other lane, leaving motorists very discontented, Bulgarian National Television said.
About 150 goods lorries were taken off the road in Montana, reports from the area said.
Bulgarian National Radio said that because of problems on the Romanian side of the border, lorries from the ferry at Oryahovo were redirected to Vidin.
On January 21, there was a 12km-long queue of trucks.
Bulgaria's outgoing Interior Minister, Roumyana Buchvarova, told BNR that it was a matter of the organisation of work on the Romanian side.
She said that Romania had had a political change and a new government and communications should go via ministries of transport. Bulgaria had proposed that Romania should open a third, new route.
BNR said that the problem continued although the problem at the Romanian side had been resolved at 9am on January 22. Bulgarian Border Police said that the cause of the problem was a combination of bad weather and ferries that were not operating because of ice formation on the Danube./IBNA
(Screenshot via BNT)