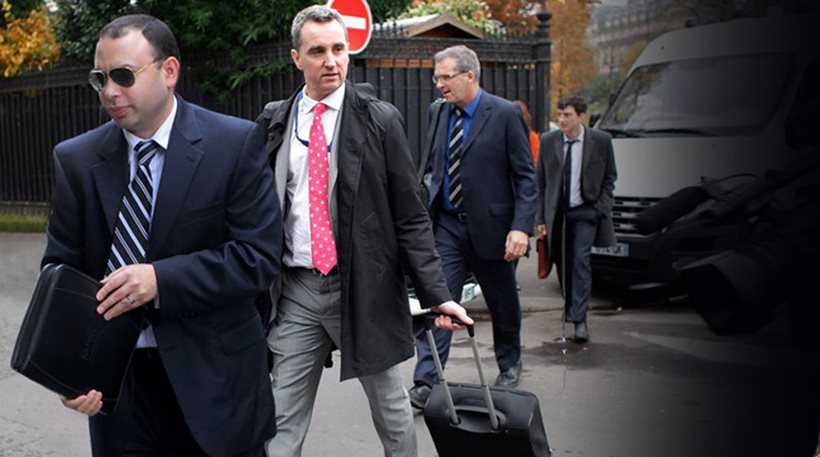 Athens, March 13, 2015/ Independent Balkan News Agency
By Spiros Sideris
Technical echelons of Brussels group got to work in Athens for a «on Site Exchange of Facts», as the governmental non paper said, for a confirmatory exchange of events ie data.
According to information the government has rented a space in a hotel in Athens, which for obvious reasons remains a closely guarded secret, for whom it was asked to have the possibility of a teleconference with Brussels.
For Thursday's meeting, information spoke of a 5-member team sent by the European Commission, with the two echelons focusing on the financial field, while in the coming days will arrive groups from the IMF and ECB.
The lenders first insist to see the extend of the budget gap, ie the "hole" in this year's budget, but also the revenue shortfall, to decide on the steps to be taken for its immediate coverage.
In the framework of the discussion on the basis of the Varoufakis letter, lenders ask for the following measures to be implemented:
Changes to VAT, by removing exemptions and deductions
Changes in income tax
Elimination of tax exemptions
Tackling of tax evasion through wired tax-rambo, but also the lottery for receipts
Merging of insurance funds
Limiting early retirement
Adoption of a new payroll for the Public sector
The arrangement for the 100 doses and red loans
The reintroduction of collective agreements and the minimum wage, and
The tackling of the humanitarian crisis.
In the meantime, government circles reported that during the first meeting of the Brussels Group, Wednesday in the Belgian capital, it was agreed that the procedure to be adopted to be as follows:
The Brussels Group will discuss the technical aspects of policy reforms agreed at the Eurogroup and whenever necessary, it will employ data collecting teams that will come to Athens and be given the information they need, government sources report on the procedure to be followed after yesterday's first meeting of the technical committees in Brussels.
The technical teams that will come to Athens will not be in the ministries or departments of the state, the same sources add and announce that today will come to Athens the technical team to collect macroeconomic and financial data, while Monday will come the technical group that will collect financial data and data relating to structural reforms.
According to the Greek government the negotiation will continue aiming at an agreement on February 20 for the implementation of reforms that will lead to the restart of the economy and relieve society.