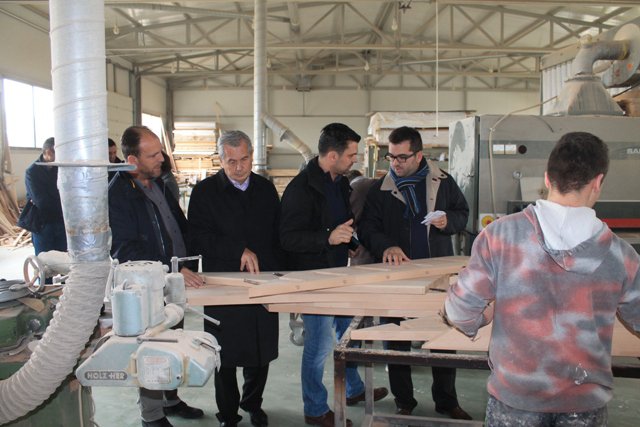 Pristina, 25 August 2016/Independent Balkan News Agency
By Elton Tota
In Kosovo, authorities are concerned that the repeated incidents, especially those in Parliament, which have degenerated to the launch of teargas in several occasions, are being followed by pessimistic reactions from businesses and investors.
Experts on economic affairs also say that political instability in Kosovo is having an impact on foreign investors. They say that the consequences will be suffered by the country's economy and there will be a direct impact on the citizens and their quality of life.
Executive Director of the Agency for Investments and Support of Enterprises in Kosovo (KIESA), Besian Mustafa, says that incidents such as the use of teargas by MPs within Parliament, are unacceptable in the eyes of investors and as such, they have caused problems.
Mr. Mustafa mentions cases when such incidents in the parliament of Kosovo have prevented the arrival of foreign investors in Kosovo.
And in fact, teargas in the parliament of Kosovo has been used by the opposition for seven months in a row, making it impossible for plenary sessions to be held.
Demarcation with Montenegro and the creation of the Association of Communes of Serb majority, were not voted due to the unrest in parliament.
Even the latest bomb incident that occurred at the state owned Radio and Television building, is seen as part of a climate of insecurity, especially for over 7 thousand foreign businesses in Kosovo.
Kosovo's Central Bank identifies a significant drop in foreign investments, from 400 million euros that were invested from 2009 to 2013 to 151 million euros in this period.
Prime Minister Isa Mustafa says that violence is unacceptable and he says that it's sad that in the foreign media, Kosovo is constantly mentioned for these events. "Unfortunately, our reality with teargas in parliament is shown by many world media along with the Molotov bombs and other acts", said the prime minister today (25.08).
Mustafa said that he was worried about the fact that the opposition is threatening on a daily basis that it would exert violence "if the democratic processes for the consolidation of the state continue".
He also warns that this situation could be exploited by circles outside of Kosovo. /balkaneu.com/