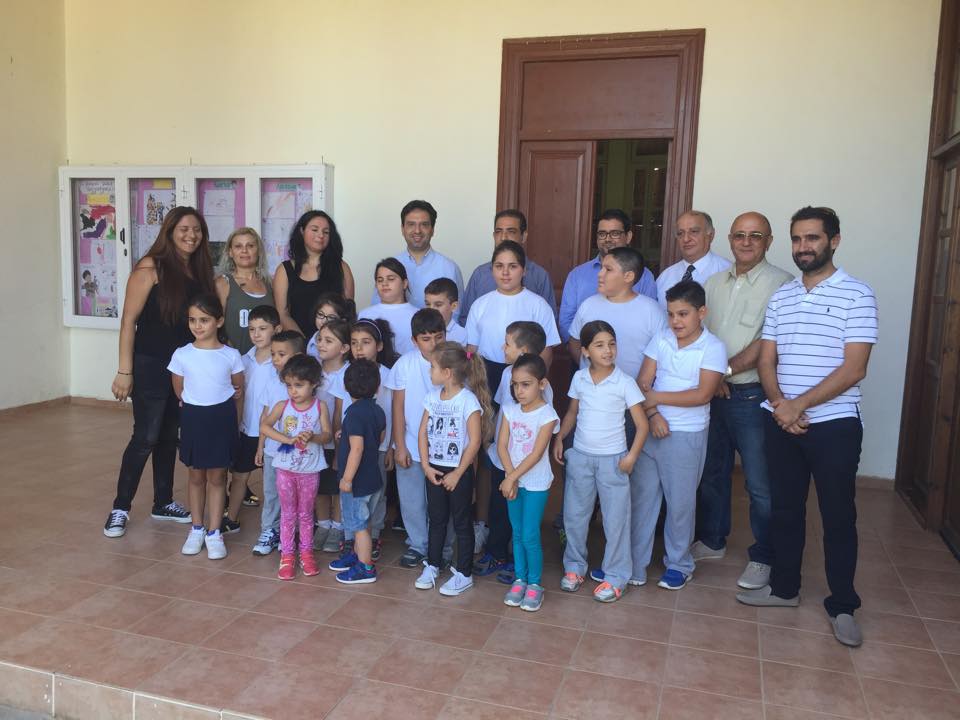 Nicosia, September 1, 2016/Independent Balkan News Agency
Teachers who have been appointed at the schools located in the Turkish occupied village of Rizokarpaso are still waiting for approval from the Turkish Cypriot regime, just days before the new school year begins.
The various problems faced by the enclaved Greek Cypriots, living in northern Turkish occupied Cyprus, were discussed during a meeting held here today between the Presidential Commissioner for Humanitarian Issues and Overseas Cypriots Fotis Fotiou and the Presidents of the Greek Cypriot enclaved villages of Rizokarpaso and of Agia Triada. The meeting was also attended by officers from the Ministry of Education and the Educational Service Committee.
In his statements following the meeting, Fotiou stressed that the government always supports and helps Greek Cypriot enclaved in their daily struggle to survive in the land of their ancestors.
He said that the Government addresses the issues of enclaved Greek Cypriots with great sensitivity because these people continue to experience on a daily basis the disastrous consequences of the 1974 Turkish invasion and occupation.
He said that the meeting put special emphasis on the issues relating to the proper operation of schools in Rizokarpaso. "We ascribe great importance to the proper education of our students there and we shall not forget that these children together with their teachers are carrying out an important and valuable national task under harsh conditions in which these schools are called to operate".
He also said that they had the opportunity to discuss a number of problems such as the early placement of teachers and transfer of books in schools there.
A total of 39 students will attend schools this year, namely six in kindergarten, 15 in elementary and 18 in Gymnasium.
President of the Community Council of Rizokarpaso stressed that the approval of the teaches appointed in schools by the Turkish Cypriot regime is still pending. "We are still waiting and we hope that we will get an answer from the other side in the coming days", he said.
He also said that Gymnasium has already started operating, noting however that the issue of school management is still pending.
Fotiou clarified that decisions on the placement of teachers in schools have been taken on time by the Educational Service Committee and the Ministry of Education, adding that "there is simply a procedure which is going on unfortunately for 42 years that needs to be followed."
"I hope that everything will run smoothly this year because for us it is important for the schools to operate properly from the beginning," he said.
Source: Cyprus News Agency