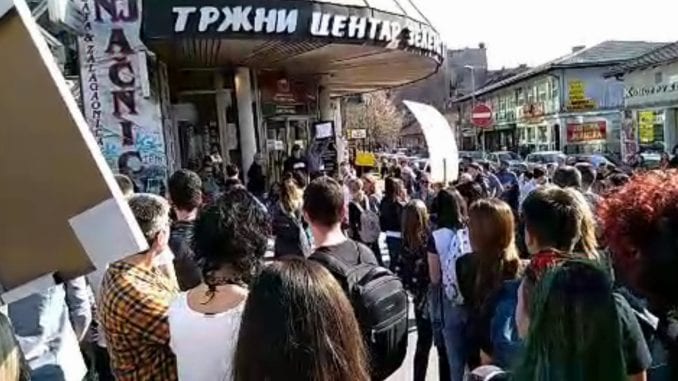 The pupils and teachers of Belgrade's Philological High School have organized a protest today demanding one of the pupils, Pavle Cvejic, to be released from prison. According to danas.rs, Cvejic has been detained during the anti-government protests on Sunday. He was swiftly convicted to 30 days in prison due to alleged violent behavior.
Cvejic was immediately transported to Padinska skela jail. He was allegedly violent during the storming of the Radio-Television of Serbia (RTS) building on Saturday evening. RTS, which is a public broadcasting service, is regularly on the route of protests since December due to its reportedly biased pro-government program.
Cvejic's friends from school say that he was not violent and wander why he was arrested. The same question has been raised by the opposition leaders who demanded from the government to arrest them "rather than children".
The protesters held banners "Justice for Pavle", "Why you arrest our friends" and "That's why young people are leaving". The latter was allusion to the increased emigration of young people from Serbia towards the West./ibna
Photo: Danas online