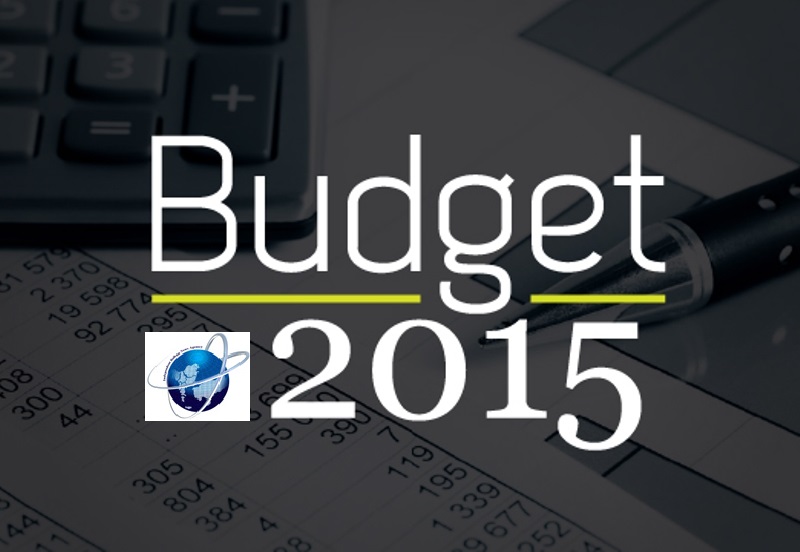 IBNA Special Report
Tirana, November 7, 2014/Independent Balkan News Agency
By Edison Kurani
This week, the Albanian government officially submitted to parliament the 2015 Draft Budget and Fiscal Package. Next year's budget is 4.75 billion USD and total revenues of 4.15 billion USD, 450 million USD or 12.6% more than in 2014. These figures take the budget at a level of 27.8% of GDP-an all time high.
In spite of the decision to decrease debt, the government has kept investments for 2015 in optimal levels, amounting to 800 million USD.
According to the government, the increase of revenues and control of expenses enables the country to start and reduce its public debt as of 2015.
Meanwhile, from 6.6%, fiscal deficit is projected to fall to 4% of GDP.
Figures of 2015 budget:
Total revenues: 414.5 billion ALL (27.8% of GDP)
Total expenses: 475 billion ALL (31.8% of GDP)
Public investments: 5.4% of GDP or around 80 billion ALL
Deficit: 60.5 billion ALL (4% of GDP).
Cani: The objective of the 2014 budget
Minister of Finance, Shkelqim Cani talks about the priorities, which according to him, the new draft budget will have. He says that the main objective of this budget is to resume the normal progress of the period before the crisis. Meanwhile, he explains that there are four main objectives; economic development, reduction of debt, pension reform and reform in the energy system, as one of the most problematic sectors in the country.
"The 2015 budget consists of 4 main principles: Sustainable economic growth and employment, reduction of growth risks, bearing in mind: The reduction of public debt and measures for the energy sector; Budget to support structural reforms, such as: Pension reform, energy sector, administrative-territorial reform and reform for social protection; Quality improvement of public services", says Mr. Cani.
The minister hopes that the increase of revenues and control of expenses will have an impact in the reduction of public debt.
"Revenues for the past 6-7 years have been 75.6 billion ALL higher, while for 2014-2015 alone, they will be 87.3 billion ALL more. This is a leap and if two years are compared to the past 6-7 years, revenues are higher", says Mr. Cani.
Reduction of debt
Minister of Finance says that after a dropping trend of economic growth, 2015 is projected to see a positive turn of GDP by 3%, as opposed to 2.1% expected in 2014.
"We're committed and have agreed to reduce public debt, from 71% of GDP, which is the current figure, to 65% in 2017. Reduction of debt relieves the budget, as we reduce interest rates paid on it and at the same time, we reduce risks for the economy", says Mr. Cani.
Perception on the Albanian economy has changed
Perception on the Albanian economy has changed during 2014. This is also suggested by reports issued by international institutions, such as the World Bank. In its latest report "Doing Business" which assesses the business climate, Albania has gone up 40 places. Earlier, "Standard & Poor's" changed its rating for the economy, from "sustainable" to positive".
Minister of Finance says that the Index of Economic Perception has also improved significantly. According to him, the process of the payment of arrears has also played a positive role. In 2014, the government is paying half of arrears accumulated in 8 years.
Significant tax increases
Minister of Finance also comments on the level of taxes during 2015. He admits that there will be a 50% increase of all taxes, from a 10% rate to a 15% rate.
"Apart from income tax, which we will not change, all other taxes will increase from 10% to 15%", says Mr. Cani. Duty on petrol and gasoil will also increase by 10 ALL a liter. Thus, from 17 ALL/Liter, this tax becomes 27 ALL/Liter. Currently, duty on petrol and diesel is 57 ALL/Liter.
Mr. Cani claims that this increase is not made with the only purpose of increasing budget revenues: "This measure is mainly taken to protect environment and improve road safety. Of course, I cannot declare this with 100% certainty, but I'm fully convinced that it will not have the effect which is being trumpeted so much on the increase of the price of diesel, as it happened last year, when the price did not increase", says Mr. Cani.
The minister also says that excise on cigarettes will increase by 20 ALL per packet.
Some taxes and charges go down
As of 2014, voluntary pensions are favored: Personal contributions in voluntary pension funds are exempted from tax on personal incomes from the moment of the contribution.
There's also a review on tax for insurance. The new fiscal package will see the removal of the 20% VAT, while a 3% tax on gross premium is introduced.
Customs duty on new tires also goes down from 15 to 10%.
Meanwhile, for domestic refineries, customs tax on crude oil goes down from 10 to 0%.
In the sector of the processing of minerals, rent on processed chromium goes down by 1/3.
Excise on natural bitumen goes down in the industry of the processing of bitumen.
Meanwhile, as far as amortization is concerned, it has been decided to apply deductions on remaining values under 3% and 10%.
Support on agriculture in the new fiscal package projects an increase of 27.6%. The government has decided to help agri-processers by recognizing a 20% deductable VAT for supplies from farmers, from the previous 6% rate.
Fishign sector is exempted from circulation tax and tax on carbon for fuels. The exemption amounts to 67 ALL per liter or 0.5 Euro.
There are also concessions for raw materials. Thus, customs duty is lifted on wheat, flour, cattle food, breeding cattle.
Another measure is the exemption from VAT for imported equipment and food machinery and exemption from VAT for imported fattening cattle.
The opposition criticizes the budget and the tax package
The opposition has criticized the 2015 budget, saying that this budget only aims at increasing taxes.
Speaking to IBNA about the government draft, former minister of Finance, Ridvan Bode, says that this will be a budget of impoverishment. "This draft budget projects zero salary increases. It's been two years that salaries do not increase and the lack of this increase in the public sector has also caused the same tendency in the private sector. Not only salaries in the private sector have not increased, but they have a tendency to decrease, in front of the growth of unemployment and the high number of offers in the labor market", says Mr. Bode.
According to him, in the 2015 budget too, citizens will face an increase of the cost of living, because taxes have an impact in the daily life. "90% of the increase of taxes in 2014 applied to consumption products. They were paid by people who are also pensioners. Only 10% was paid by the business. The same thing is also projected to happen next year", notes Mr. Bode.
Mr. Bode also talks about the new tax package: "The new tax package is a burden for consumers, citizens with the tax on fuels, other income taxes and especially with the hidden increase of taxes through Value Added Tax, which will again be the main source of the increase of revenues for the coming year. While funds for social support are lower than in 2014, the crisis is aggravating, poverty is growing and misery is deepening. This happened in 2014 and it will be more accentuated with the 2015 draft budget", says former minister of Finance in all right wing governments.
The democrat MP also criticizes the fact that for the second year in a row, there are no increases in salaries for the state administration, after stressing that in previous years, pensions used to increase by almost 10% a year.
"It's been two years that the government doesn't increase pensions, as it was planned to happen and as it was done in previous years with the aim for minimum pensions to gradually meet the minimum needs of the citizens. This year, in 2014, pensions increased only by 2%. Meanwhile, if we take into consideration products which are consumed by pensions, the two main categories, food and services, have seen an increase of inflation rate by 6% according to the statistics of the government for the 9 month period. Meanwhile, increase of pensions is only 2%, which means that this category continues to impoverish because the dynamic of the pension growth doesn't follow the increase of prices. This means that the increase for 600.000 pensions is estimated to be 12 million USD or 1.8 USD a month per pensioner, while the dynamic of the increase of prices is very high". /ibna/