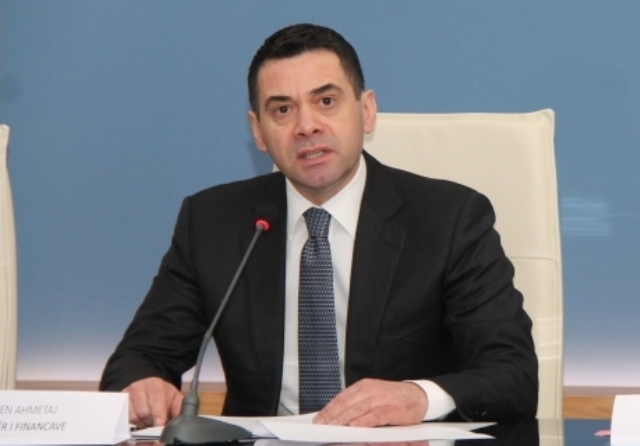 Tirana, 18 April 2016/Independent Balkan News Agency
By Edison Kurani
Albanian authorities have declared that there will be no changes in the country's taxation system, assuring that next year there will not be any changes, tax cuts or tax rises.
Minister of Finance, Arben Ahmetaj assures businesses that there will be no tax rises and that businesses will be offered significant concessions. Ahmetaj confirms that there will be no rises in excise, although the 2013 law allows an annual increase.
"We will not make any tax changes. We won't even increase the excise, although the law allows it. The only  changes that we will see are in the form of facilitation of procedures. Thus, the new tax package that we will submit to the government and parliament will consist of the facilitation of taxation and customs procedures", Mr. Ahmetaj said.
There seem to be plenty of facilitating measures for businesses.
The minister said that it has been decided to revise the law on tax procedures, which will go back to parliament for approval.
IBNA learns that this has to do with the right of businesses to adjust problems that it has with its taxes before it undergoes tax audits.
Mr. Ahmetaj offers more details: "We have thought on including another element, which will help not only tax authorities, but above all, businesses. Before a tax audit takes place, businesses will be given a chance to adjust their tax issues, without penalties. We think that this is a very mature sign of a new relation with the enterprise".
Talking about educating enterprise to be responsible and correct itself in terms of the taxes it has to pay, Mr. Ahmetaj considers this as a very important process. "Someone who doesn't pay taxes, may think he has won. But his child has lost. He has lost a better road, a better security, your parent has lost a better pension, a better water supply system and better public services", the minister said.
The news that there will be no changes in the tax package is expected to be welcomed  by businesses in Albania. For many years, the tax system has changed year after year and sometimes twice a year, thus creating uncertainties and insecurities among businesses. /balkaneu.com/