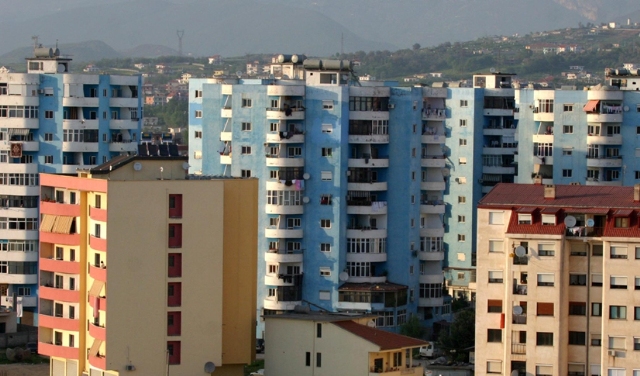 Albanian authorities are trying to change taxes on real estate with the aim of harmonizing them with the real value on the market.
In order to come out with a final map of the property taxes in the country, the government has negotiated with the IMF for the past two years.
The sides have agreed to start the application of new taxes in four of the biggest districts in the country, Tirana, Durres, Korca and Fier.
The new taxes will comply with a system which is based on the real value of the property.
According to this new system, the value of the tax on property will range from a minimum of 0.075% of the value to a maximum of .015% of the property value.
But how will the new tax be calculated?
IBNA learns that the Ministry of Finance will apply different levels of taxes depending on the area of construction, land around the construction, location, etc.
Thus, a modest one bedroom apartment smaller than 65 square meters in Tirana will pay around 50 euros or 7 thousand ALL a year.
This annual tax is applies for apartments in multi-storey buildings, where each floor has at least four apartments.
Meanwhile, a private house in Tirana with an area of 130 square meters and 500 square meters of land surrounding it, will pay according to this new system around 240 euros or 32 thousand ALL.
Another example is the one which applies to agricultural land. For a farm with up to one and a half hectares of land, the farmer must pay 22 euros or 3 thousand ALL a year
The new taxes are still being revised by the Ministry of Finance. They are expected to come into force in Autumn. /balkaneu.com/