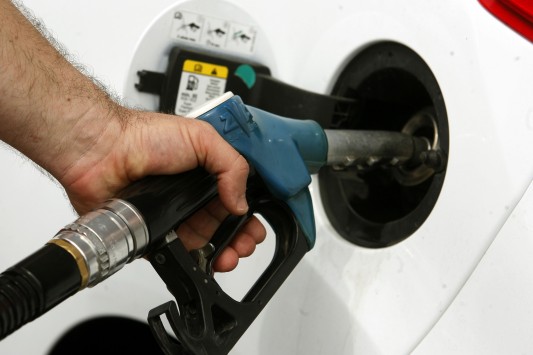 Athens, December 7, 2015/Independent Balkan News Agency
By Olga Mavrou
The plans for imposing new tax on gasoline provoked many reactions in Greece  – mainly from the gas stations (petrol stations). According to governmental sources, the aim is to reduce the tax on cars and roll it essentially to  gasoline consumption. So, the owner of the  car will pay less for tax for the car  but will pay more for gasoline each time he fills up the tank – perhaps 0,2 up to 0,10 per liter of gasoline (petrol).
One petrol  company (Revoil) started to offer also a pizza (Pizza Fan) when fueling up a car and the stations that have the adequate space and  meet health requirements will also offer special meals . This is  the result of a contract between the two companies:  Pizza Fan will advertize Revoil in its packages and Revoil will advertise with a leaflet Pizza Fan to its customers. The stations will place a small furnace  (so that pizza is served warm).
Gasoline  in Greece is already  heavily taxed. In 41 countries in Europe, Greece is among the top six as far as it concerns the cost of filling up the tank (only in  UK 1,62, Netherlands 1,68, Norway 1,67, Denmark 1,59 and Italy 1,54 gasoline costs more than in Greece).
Albania 1.33
Bosnia Herzegovina 1.19
Bulgaria 1.11
Croatia  1.24
Cyprus 1.24
France 1.48
FYROM 1.10
Germany1.38
Hungary 1.15
Romania  1.20
Russia 0.56
Serbia  1.16
Slovenia 1.28
Turkey 1.51
Ukraine 0.81