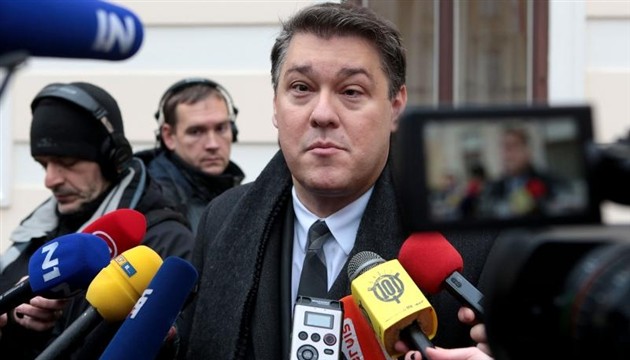 Zagreb, January 29, 2015/ Independent Balkan News Agency
By Marija Avramovic
The Croatian government passed a decision today on the inclusion of Tax Administration into the measures to mitigate the financial difficulties of some citizens and thus took part in the agreement signed between the banks, telecommunications companies, largest cities and state-owned companies, with which some of the Croatian citizens' debts will be forgiven.
At today's meeting, Finance minister Boris Lalovac (photo) said that the Tax Administration would write off debts to a maximum of 25,000 kuna (3,248 euro) individually for citizens who meet the criteria and which had been registered up to September 30, 2014.
Requests for writing-off the debt may be submitted from February 2 to June 30, 2015 and the debts can be deducted to the citizens whose account have been blocked for more than a year, ending September 30th, last year.
The debt can be deducted by the amount of up to 35,000 kuna cumulatively by all creditors, which is also recorded in the financial agency FINA.
To the tax debtors, according to last year's figures from FINA, are included more than 52,000 citizens, who are under distraint for debts of less than two thousand kuna, which they could not pay due to job loss or closing their trades.
Citizens who can apply are: receivers of minimum allowance, support allowance and personal disability and citizens whose monthly income is less than 2,500 kuna (for a single person) or 1,250 kuna per member of a household, and who have no other property other than that in which they live, do not have deposited money and do not have a contract on housing savings.
When asked when would the government prepare an additional amendment to the Law on Credit Institutions, which would include a provision that would freezes Swiss franc at 6.39 kuna for a year to the loans of family farms and craftsmen, Lalovac said that the amendment is being prepared.