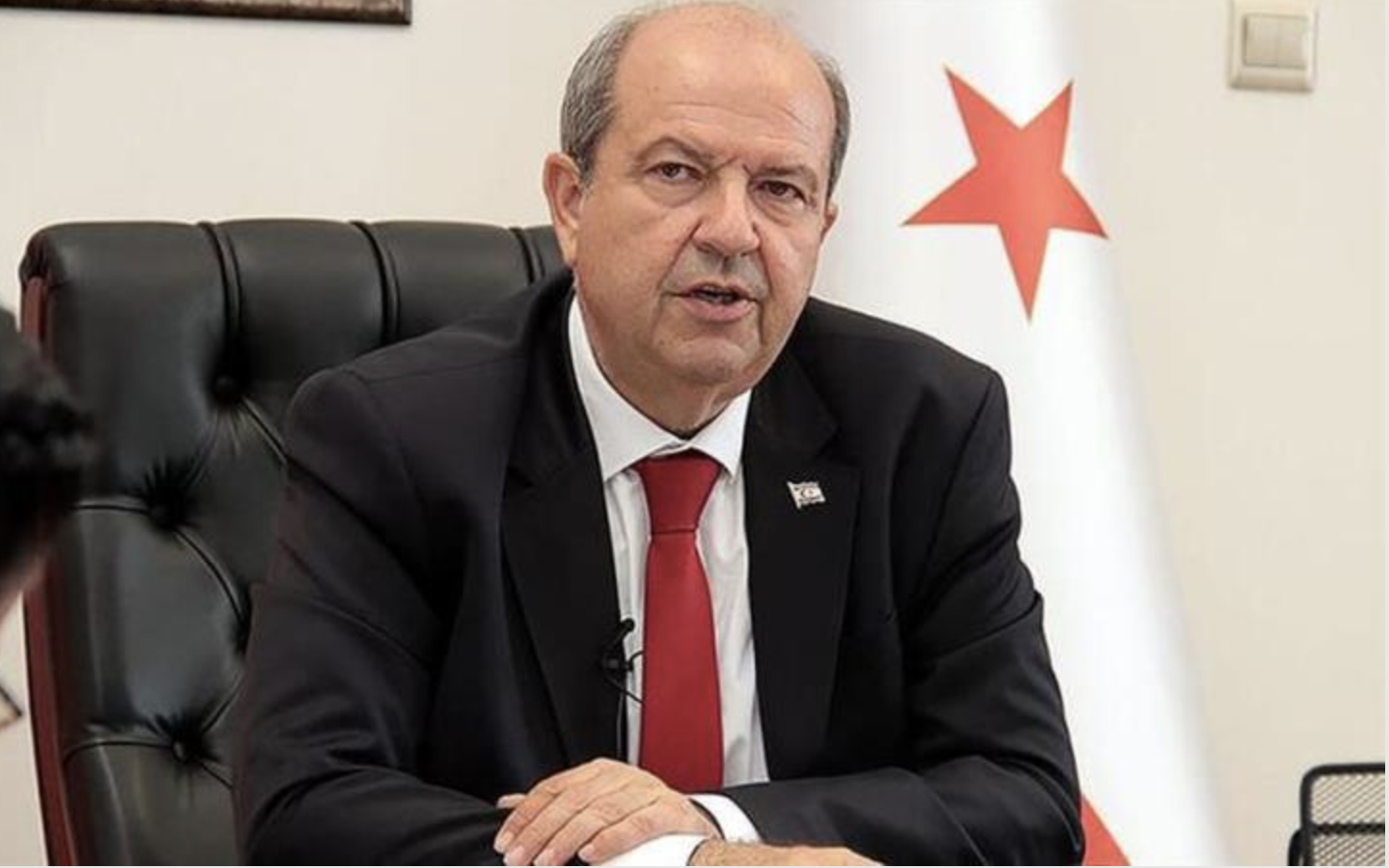 Reactions from the entire political spectrum from the Turkish Cypriot side were provoked by the decision of the Council of Ministers of the Republic of Cyprus to revoke a total of 14 passports of the Republic of Cyprus by pseudo-state officials and members of the" Varosha Opening Committee "in response to Turkish provocations and change of status of the enclosed city of Famagusta.
Turkish Cypriot leader Ersin Tatar has said he rejects and condemns the decision, which he considers anachronistic, racist, human rights mistake, without a legal basis. "Making such a distinction between citizens is not something that can be accepted," he said.
In a statement to the Turkish Cypriot "news agency", Tatar said that "our struggle will be transferred to other directions".
This is not an individual matter, he continued, saying that he personally has not used this passport for years and this decision does not affect him. "However, this is an issue that concerns our people, our community. If our people have received these passports, it is because of the conditions in which they live. In the various injustices we face, for travel and scholarship reasons ".
As he said, the passport is a right that arises from the fact that the Republic of Cyprus is a common democracy of "two peoples" and that is why he asked for "respect for this right".
Ersin Tata said that the Greek Cypriot side did not respond to the new vision and political decisions taken by the Turkish Cypriot, but because it did not like the statements and actions of the Turkish Cypriots, they canceled the passports, a stance that can not be approved anywhere in world, as he argued.
Speaking yesterday after the "cabinet meeting" and before the Tatar statements to the Turkish Cypriot "news agency", Prime Minister Ersan Saner described the decision as a hostile attitude, which should be reconsidered. He added that they will evaluate this decision together with the Turkish Cypriot President.
According to the newspaper "Phileleftheros", government circles reported that "the removal of passports by pseudo-state officials is considered a highly symbolic move at a time when the Turkish side is intensifying its efforts to settle Famagusta and undermine the solution."
According to Phileleftheros, as a well-informed source explained, the decision taken by the cabinet on August 23 to revoke, not renew or issue a passport "to persons whose actions undermine sovereignty, independence, territorial integrity and the security of the Republic of Cyprus contrary to the provisions of the Constitution "was also based on the case law of the Supreme Court of the Republic of Cyprus./ibna