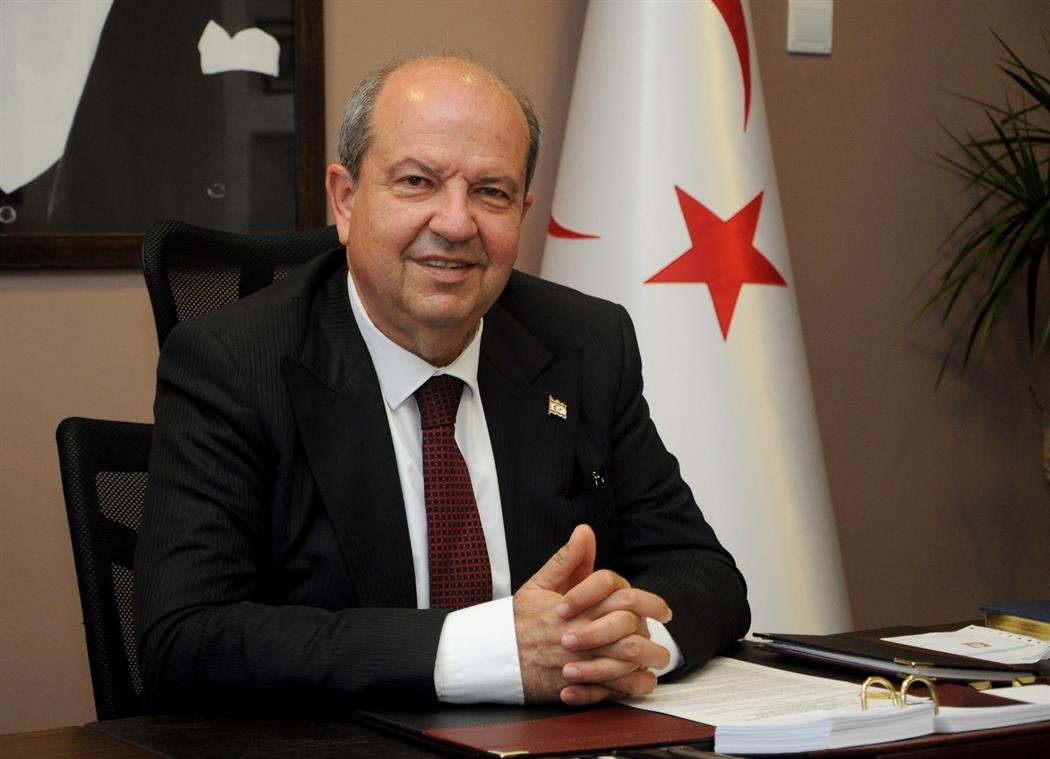 What Turkish sources report
By Michalis Michael
The Guterres framework will eventually lead to the Greek naturalization of the island, so called "Prime Minister" Ersin Tatar said. He also added that sovereignty is essential for Turkish-Cypriots, arguing that a right not based on sovereignty is a phrase written on ice; it melts and disappears. He accused Turkish leader Mustafa Akinci of proceeding to every possible sacrifice and retreat since taking over, even making Turkey's guarantees debatable.
In an interview with Yeni Safak newspaper and according to the Cypriot news agency reports, Ersin Tatar stated that "we are no longer taking seriously proposals based on 'political equality' to reach a solution", adding that they now support 'sovereign equality', which refers to a two-state administration. "Rauf Denktas used to say that when there is no sovereignty, political equality is a phrase written on ice. This is important. A right not based on sovereignty is a phrase written on ice; it melts and disappears. You lose everything and they're gone for good. That's why sovereignty is essential", he continued. Ersin Tatar said that Cyprus must continue with two states, arguing that the Guterres framework pushes all authorities towards the center, towing Brussels, blocking Turkey and towards the long-term Greek naturalization of the island. "The Guterres report carries the risk of trapping the Turkish-Cypriots to what was the situation before 1960. In a rotating presidency, the Greek-Cypriots will have the floor twice whereas the Turkish-Cypriots only once. All authorities will belong to the Greek-Cypriots. You can't survive in such an environment", Ersin Tatar underlined, saying that Turkish-Cypriots cannot feel reassured in a federation structure within the EU, where Turkey's guarantees will have been lifted and "will be left at the mercy of others. We no longer want to be part of a federation-based agreement", he stressed.
Ersin Tatar argued that, since taking over "power", Mustafa Akinci made all kinds of sacrifices, allowing for Turkey's guarantees to become debatable, which were not even tabled back in the days of the Annan plan. "This is important. Akinci and his friends came and looked us in the eye and said "guarantees are no taboo". After this statement, debates upon the guarantees began. We are here because of Turkey", he continued. The Turkish politician said that the UN Secretary-General Antonio Guterres's report formally calls for territorial concessions, adding that "if implemented, one-third of the "TRNC" territories will be lost. Our territories will be limited to 28%, whereas 100 thousand Greek-Cypriots will flee to those remaining territories. Everyone will be allowed to return", Ersin Tatar went on saying, adding that "they have humiliated us so much. How can you make such an agreement?".
He further argued that "in Cyprus it is not possible to unite the' two peoples'. Indeed, they now know that the 'two peoples' cannot live together. Since there can be no real partnership, the 'two peoples' cannot unite. We have different languages ​​and nothing in common. Now, before 1960, we did use to have a lot in common. Even though Greek-speaking Turkish-Cypriots and the Turkish-speaking Greek-Cypriots were just a few. People knew each other and grew up in the same villages. Since the merger did not even happen back then under those conditions, today it is not possible at all", he added. /ibna