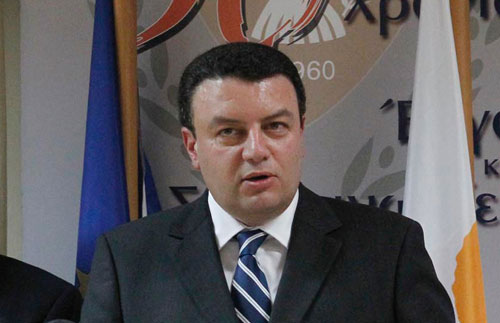 In an exclusive interview with The Shipping Herald, Mr. Tasos Mitsopoulos, Cypriot Minister of Communications and Works, discusses the prospects and future of shipping for Cyprus as well as the effects of the banking crisis on Cyprus as a major ship-management center. Mr. Mitsopoulos also reveals the country's plans for financing shipping infrastructure and developing its ports as well as new geopolitical balances in the region and how will the EEZ help the economy of Cyprus, especially energy and shipping.
How has the banking crisis affected Cyprus as a major ship-management center?
Cyprus is today a fully fledged maritime center, combining both a sovereign flag and a resident shipping industry which is renowned for its high quality services and standards of safety. Despite the banking crisis that affected the island´s economy, the shipping sector stands strong. The proactive actions and measures which were taken have minimized the negative effects on Cyprus shipping. The overall shipping infrastructure in Cyprus remains intact. Under the current financial circumstances, the Cyprus Shipping Sector is invited to play an even more leading role, as it constitutes a crucial part of the "spinal column" upon which the Cyprus economy will depend its course towards recovery.
What is your view of the prospects and future of shipping for Cyprus in this unprecedented crisis?
Shipping is a significant pillar of our economy in its capacity to act as a wide gateway of foreign investments to our island. It constitutes a business sector for which Cyprus is proud of. It represents an invaluable asset for Cyprus with significant political and economic advantages. Therefore, it is of paramount importance for our economy to safeguard the shipping industry. Our ambition is to be a step ahead of competition at any time, both as an international registry and as a base for international shipping operations. The Cyprus Government is well aware of the fact that the Cyprus shipping sector operates in a continuously evolving highly competitive global environment and that this, in turn, requires a stable environment which supports long-term planning and investment, in view of the decreasing profit margins.