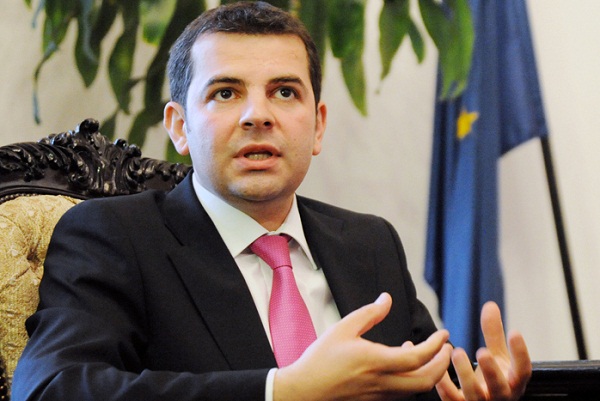 The dispute between ALDE's two co-chairmen is deepening, as new statements have been released on Monday. Senate Speaker Calin Popescu Tariceanu, co-chairman said he would not make any agreement with the other co-chairman Daniel Constantin (photo), adding that by his actions, Constantin is forcing his way out of the party.
"I will make no agreement with Mr. Constantin for once is enough and I have already burnt my fingers, with the lists at the general elections. If he wishes, we'll hold a congress in the party, with internal elections. The one who gets votes to hold a position, that will be OK, the one who doesn't, unfortunately, this is it. We cannot stay and negotiate all the time so that some will get leadership seats in the party, following alleged merits, that nobody knows," Tariceanu stated.
Asked of Daniel Constantin is "forcing" his way out of the party, Tariceanu said: "In my opinion, he is trying that at the moment."
The Senate Speaker also thinks that Constantin's position in the Government is currently at risk.
Yet, Tariceanu stressed that there ruling coalition is not weakened, but admitted that the Government's image has been affected by this row.
On the other side, Daniel Constantin told Digi24 that he has a phone talk with PM Sorin Grindeanu and that the premier assured him that he would keep his positions as Environment minister and as deputy prime minister.
"I talked to Mr. Grindeanu, I informed him about the meeting today and I assured him that, no matter what happens in ALDE, everybody, both those endorsing Mr. Tariceanu or endorsing me, will support Grindeanu Cabinet," he added./IBNA
Source: romaniajournal.ro