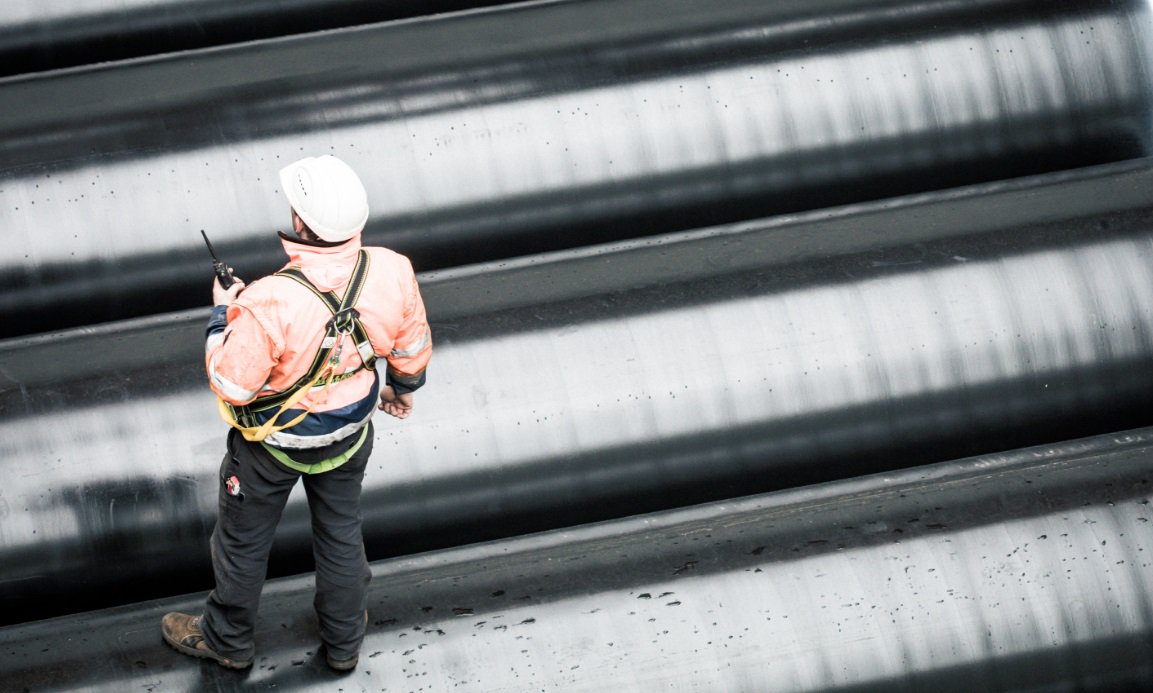 94% of the pipes along the Trans Adriatic Pipeline – TAP gas pipeline from the Greek-Turkish border to Albania, according to a joint venture management report, are welded.
Work at 726 km of a total of 765 km has been completed, and "all welding – as highlighted in this announcement – are subject to automated testing to ensure that national and international standards are met."
The TAP starts from the Greek border with Turkey, and through Albania and the Adriatic Sea it ends up in Italy, and together with the South Caucasus Pipeline (SCP) and Trans Anatolian Pipeline (TANAP) pipelines it forms the so-called South Corridor.
The consortium of the project is the British BP, Azerbaijan's state-owned hydrocarbon company, Socar, Italian Snam, Belgian Fluxys, Spanish Enagas and Swiss Axpo.
However, there are delays in the completion of the project in Greece, as the joint venture controlling the TAP pipeline insists on the inclusion of the Tinagi of Philippi, which provokes the strong reaction of the local community.
For this reason, a long-term meeting took place in the Municipality of Kavala, with the participation of the consortium members, who considered that the best solution would be to have the pipeline work under the supervision of both the Municipality of Kavala and the representatives of the local community and the farmers so as to bend any reservation.
"Logic and legality must prevail," noted the mayor of Kavala, Dimitra Chanaka, pointing out that the municipal authority acknowledges that the completion of the TAP is of the highest national importance.
In the meantime, the immediate implementation by the Minister of Environment and Energy, Giorgos Stathakis, of his signed commitment and the commencement of work on the water supply and irrigation of the municipal unit of Philippi is expected…. / IBNA