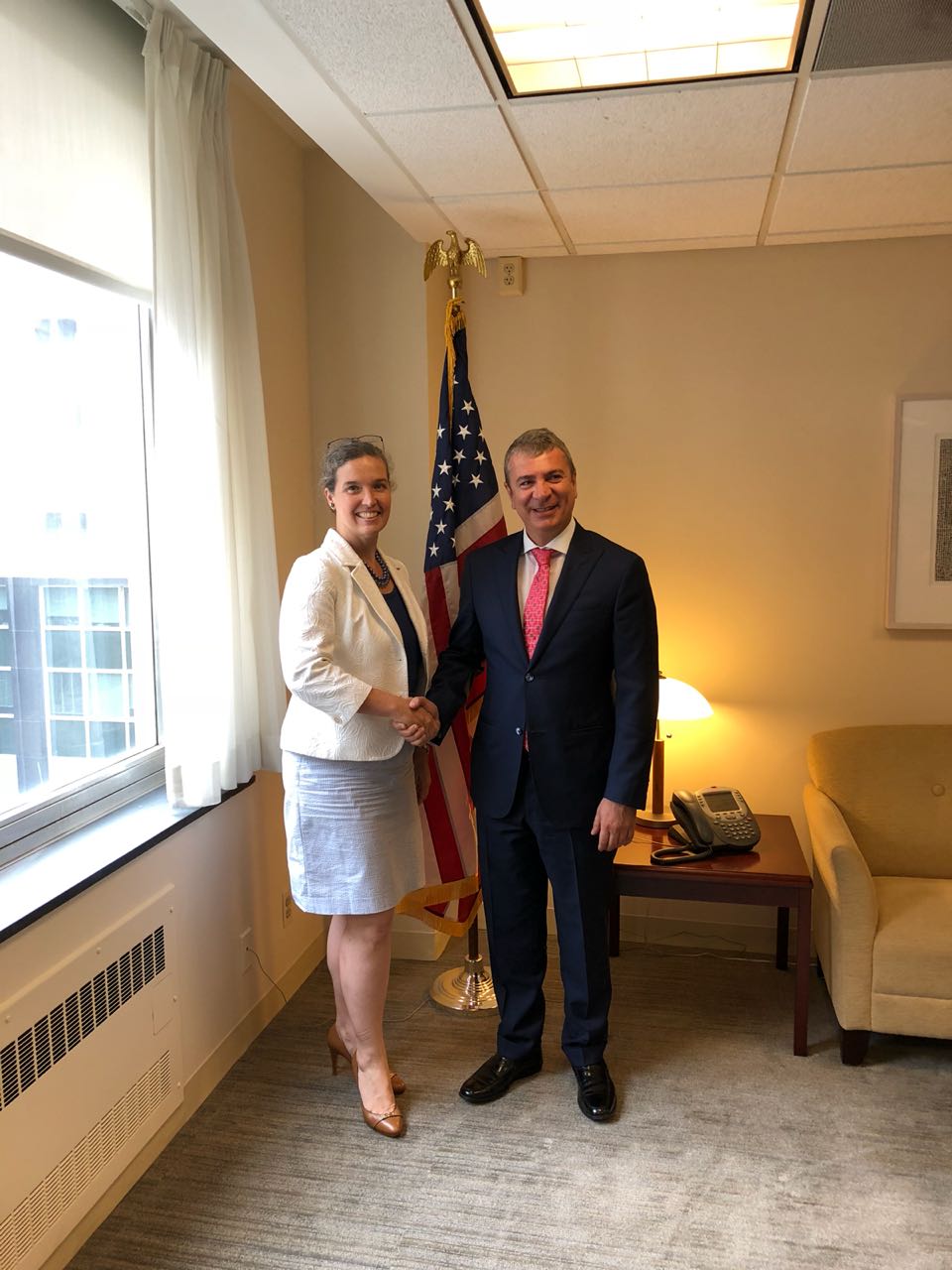 The Albanian minister of Infrastructure and Energy, Damian Gjiknuri is holding a visit in the US, invited by the US Secretary of State, Michael Pompeo and the Secretary for Energy, Rick Perry, in order to participate in the World Conference on Gas which is being held in Washington.
During this visit, minister Gjiknuri was received by the US vice assistant secretary of State for Energy, Sandra Oudkirk.
The meeting discussed the bilateral cooperation in the domain of energy and energy security in Albania and the region.
The pair also talked about the Southern Gas Corridor and the Trans-Adriatic Pipepine.
The senior US official praised the work of the government for the management of this important project which offers energy security in Europe and which also has a strategic importance for the United States.
According to her, Albania showed that it's capable of managing serious foreign investments, considering this as a success story.
The meeting also discussed the aid that the USA will give in the domain of hydrocarbons through  a team of experts which will travel to Albania to offer their contribution for the reform in this domain. /ibna/