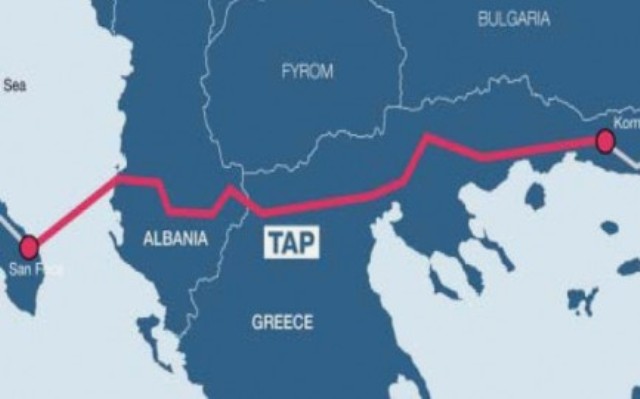 Tirana, 3 July 2015/Independent Balkan News Agency
Trans Adriatic Pipeline, the biggest investment in the history of Albania, not only in terms of value, but importance too, has started to be implemented. The start of works for this project which turns Albania into an important connection point for the gas, was officially inaugurated today in Corovoda.
In his address, PM Edi Rama said that: "This is one of the biggest investments in the history of the Albanian state. Based on a study of the University of Oxford, which dates back in 2013, from the start of works and until 2018, in the next 3 years, GDP will increase by 160 million Euros thanks to this investment. Thanks to this project alone, the economy of the country will benefit 20 billion Euros in the next 20 years", PM Edi Rama said.
TAP's CEO, Ian Bradshaw said that besides the construction of the pipeline, the company will also help Albania in the modernization of the gas infrastructure.
"Besides increasing and improving infrastructure and transport in the country, TAP will also offer facilitations in the gasification of the Albanian market. This way, TAP continues to work with other builders in Greece, Bulgaria and Adriatic-Ionian Pipeline. TAP is committed to contribute in the Albanian master plan for gas, through technical expertise and by Albania access to gas", Bradshaw said. /ibna/