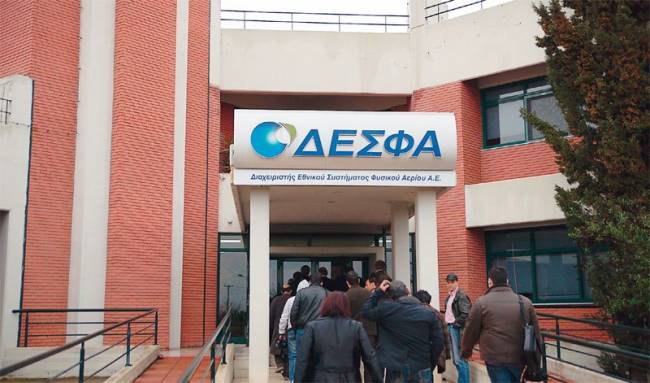 Athens, July 3, 2013
The Trans Adriatic Pipeline (TAP) has signed a Cooperation Agreement with Greek natural gas transmission system operator, DESFA. Specifically TAP and DESFA plan to enter into an agreement on day-to-day technical operation and maintenance for the Greek section of the TAP pipeline.
Other joint activities will include the review of interconnection points with the DESFA pipeline system to further enhance security of supply and technical cooperation.
The agreement follows the announcement on the 28 June that TAP has been chosen by the Shah Deniz Consortium in Azerbaijan as the best pipeline route to export Azerbaijani gas to Europe.
Commenting on the announcement Rikard Scoufias, TAP's Country Director in Greece, said: "Having been chosen by the Shah Deniz Consortium as the best option to transport gas to Europe, the Project now moves into the next phase of execution. We already collaborate with many local Greek companies and aspire to increase this engagement. This agreement, which comes after more than 9 months of constructive engagement with DESFA, constitutes a major step towards successful realization of TAP's plans in Greece."
Commenting on the announcement Lutz Landwehr, TAP's Commercial Director, said: "I am very pleased with this collaboration with DESFA. We recognize their long-standing operational expertise in Greece, and both our organizations share views on the importance of developing the gas markets across the Eastern and Western Balkans."
The longest section of the TAP pipeline will be in Greece. The Greek section of the pipeline will start at Kipoi at the Turkish-Greek border, and will cover some 550km entering Albania northwest of Dipotamia.
As such, the project will support Greece's ambition of becoming an important "Energy Highway." Furthermore, the planned interconnection points and reverse flow capability of TAP will also support security of supply for other countries in the region. /ibna/