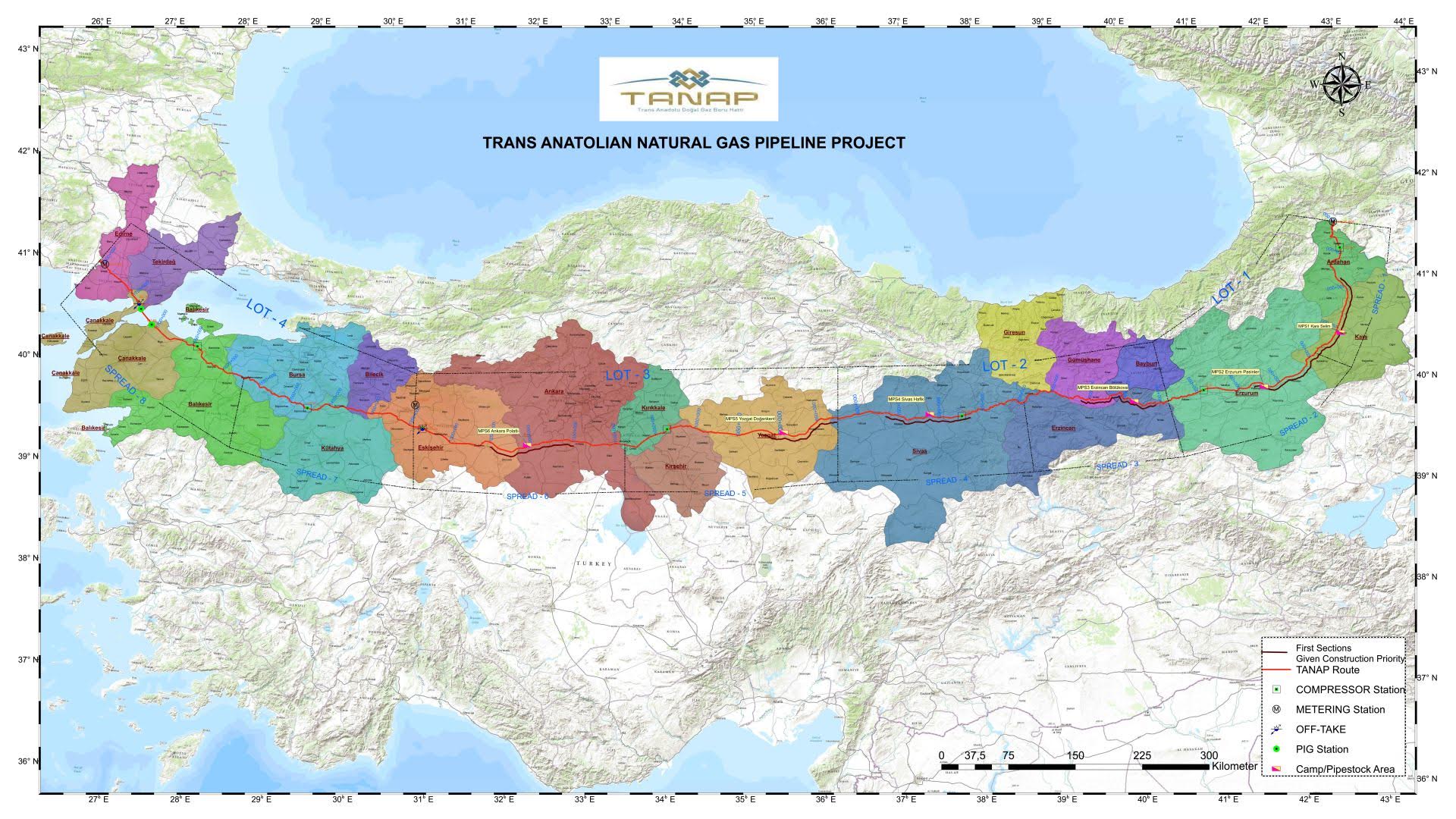 Azeri gas will reach Europe, it's a fact.
The inauguration of the Trans-Anatolian Pipeline – TANAP pipeline on Sunday in the city of Eskişehir in Turkey marks the end of a time when the European energy market was predominantly depended on Russian gas.
Now, Azerbaijan too wants a piece of the pie currently on the energy "table".
The TANAP pipeline is the first part of the so-called "Southern Corridor", a project that gradually becoming real as its flesh and blood are currently obvious, after years of efforts on the part of the EU to expand the sources of supply for European industry.
The TANAP pipeline will be connected along the Trans-Adriatic Pipeline – TAP pipeline to bring Azeri gas to Europe.
Over the last few years, until this scheme was finally agreed on, plans were launched and then abandoned or simply frozen, which would be the continuation of the TANAP pipeline, such as Nabucco, Interconnector Turkey-Greece-Italy – ITGI , Azerbaijan-Georgia-Romania Interconnector – AGRI, etc.
Present at the ceremony were the presidents of Turkey, Azerbaijan and Georgia, Recep Tayyip Erdoğan, Ilham Aliyev and Giorgi Margvelashvili, accompanied by the Energy Ministers of each country and a large number of executives from the energy sector.
The TANAP pipeline is expected to ship 6 billion cubic metres of gas from Azerbaijan to Turkey and from 2020 to 10 billion cubic metres of natural gas in Europe on an annual basis.
However, up until 2020, there will be no binding obligations for Europe basically plus the continent's natural gas needs appear to be growing, as shown by Russian Gazprom's exports to EU countries, where there has been a significant increase over the past three years…. / IBNA