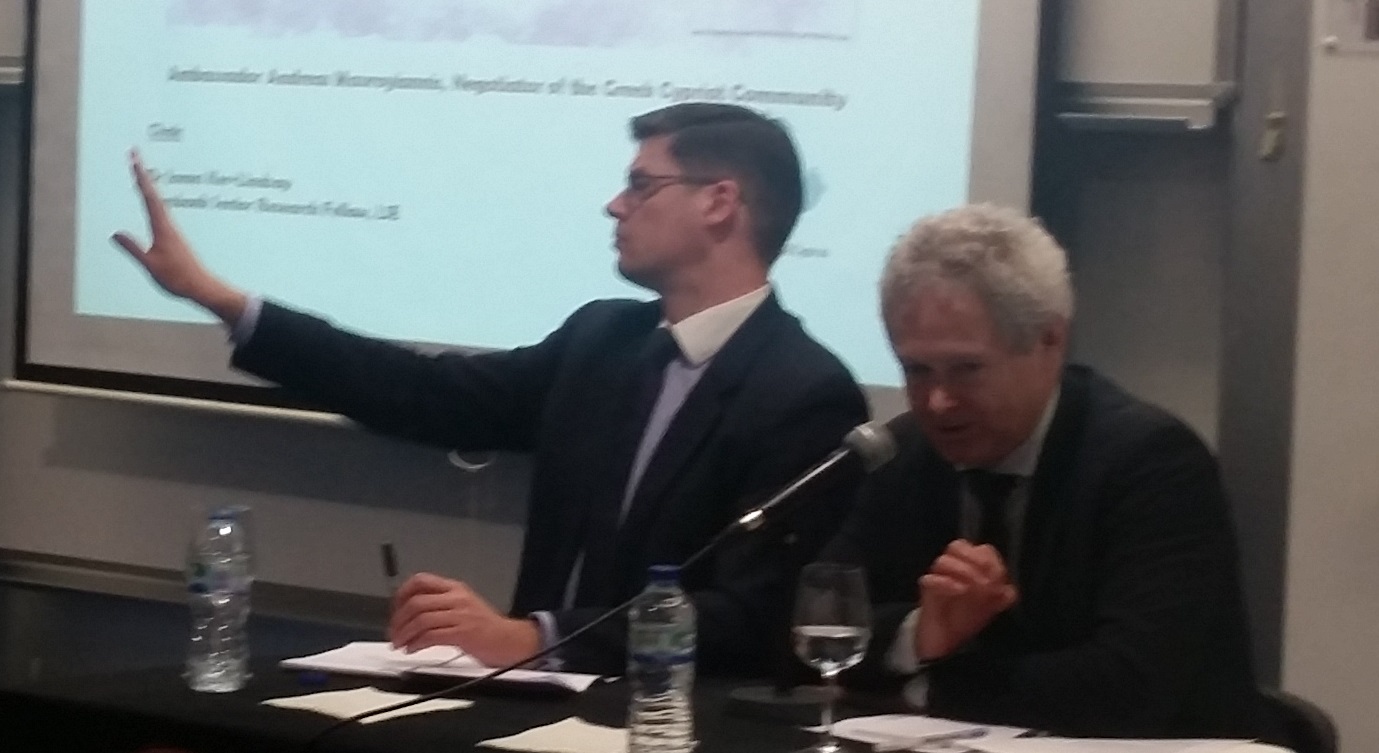 London, March 3, 2015/ Independent Balkan News Agency
By Thanasis Gavos
In a lecture at the London School of Economics on 2nd March the negotiator of the Greek side in the Cyprus settlement talks Ambassador Andreas Mavroyiannis said that April might present an opportunity for the stalled talks to resume.
"I believe that by now we have reasons to believe that this might be possible in the coming weeks, some time in April maybe, we don't know exactly. But we might find a way forward because on the one hand the Turkish NAVTEX expires in the beginning of April and we are going to have also a break in the search being conducted by ENI. So maybe this would shape up a window of opportunity for the resumption of the talks. We will see what happens. The important thing is to stop the violations," was Mr Mavroyiannis's reference to the possibility of progress.
Responding to questions by the audience and the event's chair Dr James Ker-Lindsay, an LSE academic, he rejected the idea of timeframes in the negotiations. "Not because we don't want to work as speedily as possible, but because when you fix a deadline you give the impression that you if you don't meet it then you are going to do something alternative. As far as we are concerned we refuse ideas about what some people call 'velvet divorce' or two state solution. (…) From an ethical and moral point of view I refuse to consider the future of my country in terms of division."
He did, however, warn that Turkey's political orientation as of late and the process of "incorporating" the Turkish Cypriot community seem to be setting an objective timeframe. "We need to rush it a bit, because if we wait a few more years there will be no Turkish Cypriot community left anymore or they will not be represented by their leadership," warned the Greek Cypriot negotiator.
"There is a complete change of orientation towards a progressive islamisation of the society in Turkey. We see they are not interested in modernising their society the occidental way and they are not really interested in working towards accession to the EU. And they are trying to play very dangerous games in the neighbourhood," he added.
"Objectively," concluded Andreas Mavroyiannis, "a timeframe is created. We are running out of time in Cyprus. We need to do something as soon as possible."