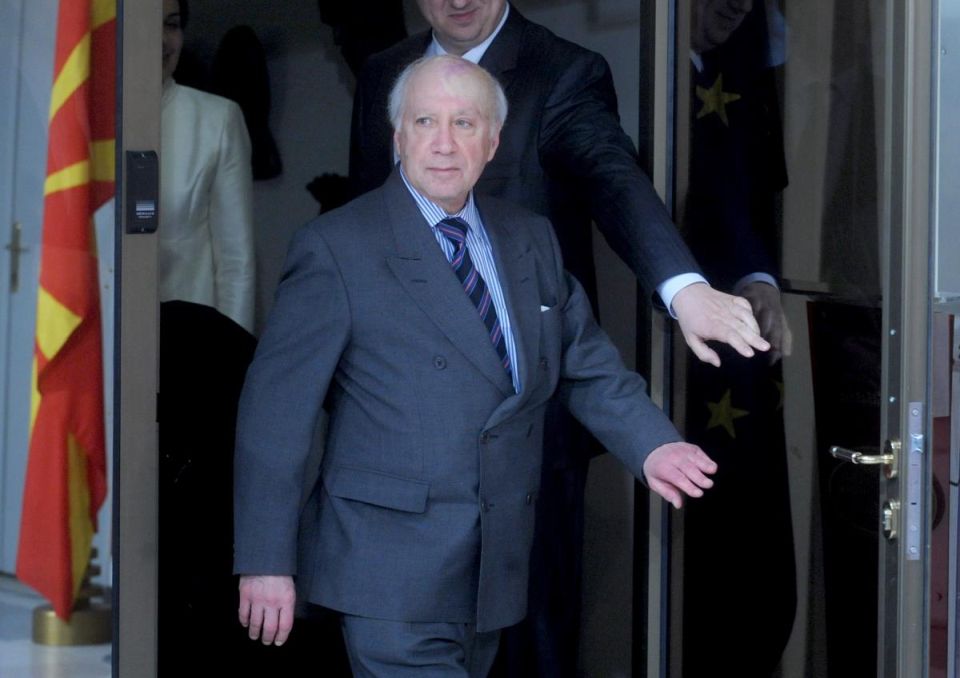 Today's round of talks concerning the name issue being held in Vienna is at the focus of the media in Skopje today.
Alsat-M TV networks says that this meeting between foreign ministers Nikos Kotzias and Nikola Dimitrov, with the brokerage of the UN official, Matthew Nimetz, to focus on the next steps of the dialogue for the solution of the name dispute.
Online news agencies have reported that this meeting will propose the legal form of the agreement, which could lead toward a compromise.
Telma TV says that there's optimism for important decisions ahead of the meeting between Dimitrov, Nimetz and Kotzias, quoting a declaration made by negotiator Matthew Nimetz that he's expecting the meeting between the two sides to be a productive meeting. Media in Skopje have also published a photograph of both foreign ministers Kotzias and Dimitrov having dinner in Vienna, in a restaurant owned by an Albanian from FYROM.
"In Vienna for a finalization of the talks" is the headline of "Nezavisen" newspaper, which unfolds the optimism that exists between the sides to converge their positions. According to the newspaper, the meeting which is being held at the Austrian Foreign Ministry is expected to yield results.
Nova Makedonija newspaper quotes Greek media, stressing that the sides express their optimism, but it does not offer many details as to what will be the outcome of this round of talks. /balkaneu.com/