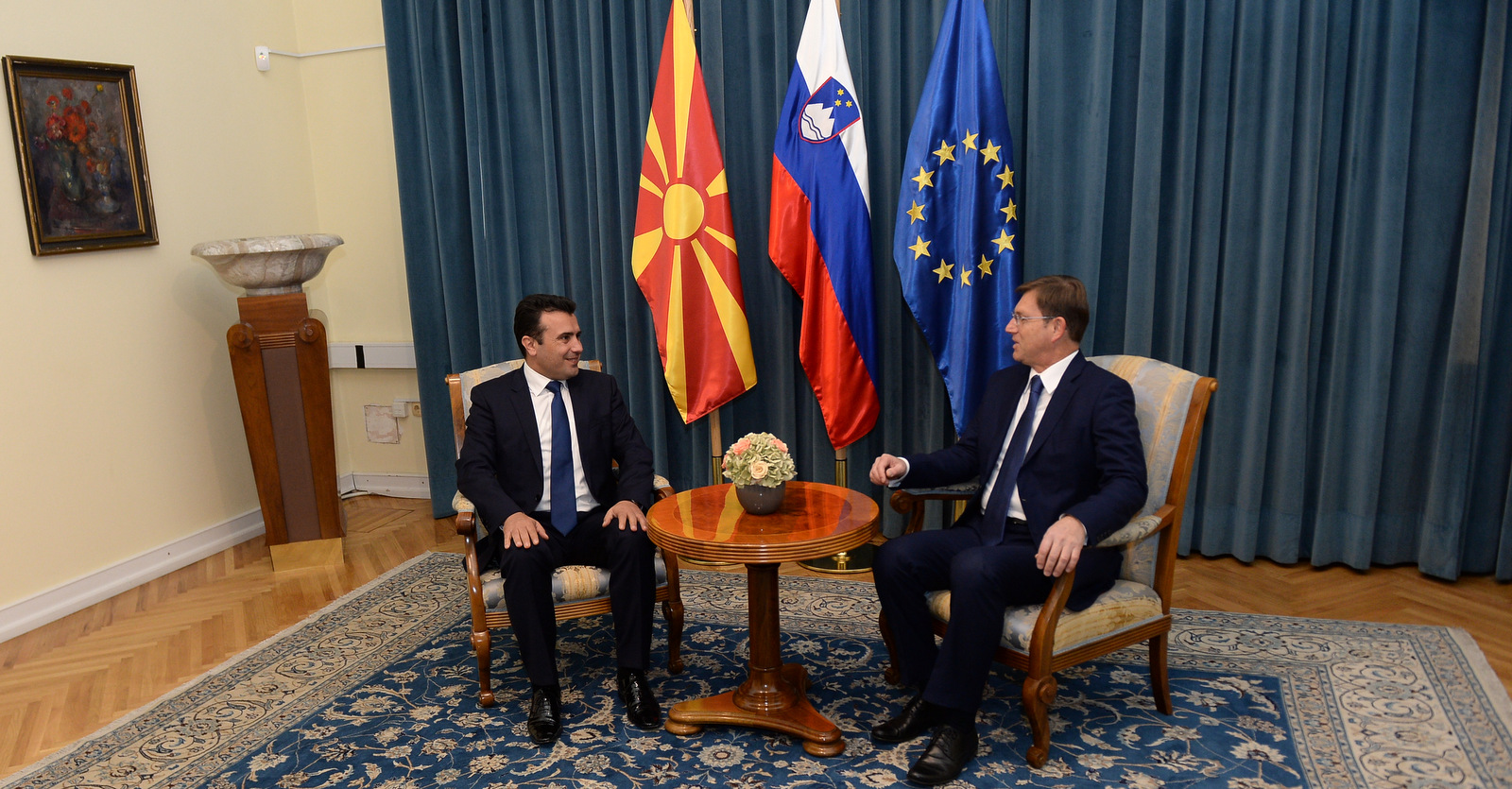 Prime Minister of FYROM, Zoran Zaev declared from Slovenia that the country will intensify its efforts for the solution of the name dispute with Greece.
After holding meetings with Slovenian state leaders, Zaev said that at the end of this month, talks with start with the intermediacy of the UN, Mathew Nimetz.
"I expect the first meeting between negotiators of Macedonia and Greece to start on 20 and 21 November. This is an important issue for our country. It's more than reasonable to make a fresh attempt for the solution of this important issue following the local government elections", Zaev said.
According to him, this is one of the key issues of the country.
He added that efforts are being made to reach national consensus between the President, Government and the opposition with the aim of finding a solution. /balkaneu.com/