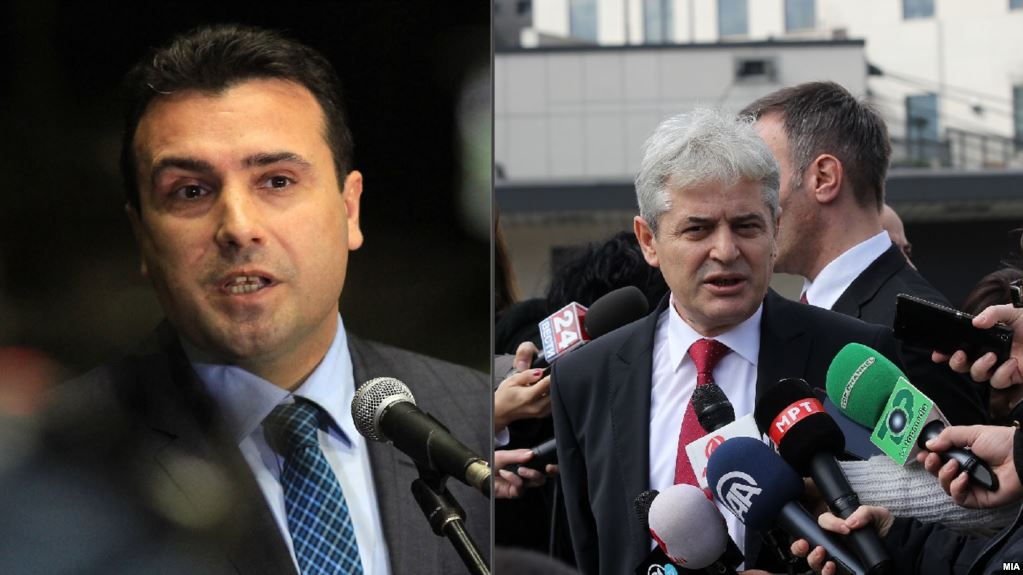 Social democrats of Zoran Zaev continue their talks for the creation of the new government with Albanian parties. Leader of SDSM (Macedonian Social Democratic Union), Zoran Zaev is demanding the support of three Albanian parties, BDI (Democratic Union for Integration), BESA and Alliance for Albanias, in order to have a stable government. The talks are being held between work groups and the sides are harmonizing their programs.
Petre Silegov, spokesman of SDSM told IBNA that there will be talks today with the Alliance for Albanians led by Ziadin Sela and that their priorities consist of the principles of the joint government more than how the ministries will be divided.
"The division of ministerial posts is not at all important. What's important for Macedonia is that the principles of the functioning of the state should change", Silegov said.
BDI too said that they're discussing the principles of the governance and transparency, focusing on the reforms and European Atlantic integration.
BESA Movement too with its 5 seats, is negotiating to be part of the government. The representative of this party in Parliament, Zekirija Ibrahimi told IBNA that they're discussing all possible options for a joint government. According to him, in case BESA is part of the government, it insists on being treated equally to other parties. "Although we're engaged for the new government, the finanal decision will depend on the negotiations", Ibrahimi said.
Meanwhile, VMRO-DPMNE of Nikola Gruevski said that it is following the creation of the government. This party says that if Zaev violates the principles and the guarantees that he has offered to preserve the unity of the country, then there will be a strong reaction.
Political analyst, Jove Kekenovski says that one of the priorities of the new government must be the judicial system. According to him, a great deal of work is awaiting the new government.
"The first thing that should be done is to verify the situation with the finances and see what the debt of the Republic of Macedonia is. In this sense, I am sure that we don't know the true figures, but we will soon learn them", Jove Kekenovski said.
The new government must be formed until the end of this week. In case Zaev and his cabinet are voted in Parliament, then on 25 May he will travel to Brussels to participate in the dinner hosted by the EU head of diplomacy, Federica Mogherini with the prime ministers of the Western Balkan countries. /balkaneu.com/