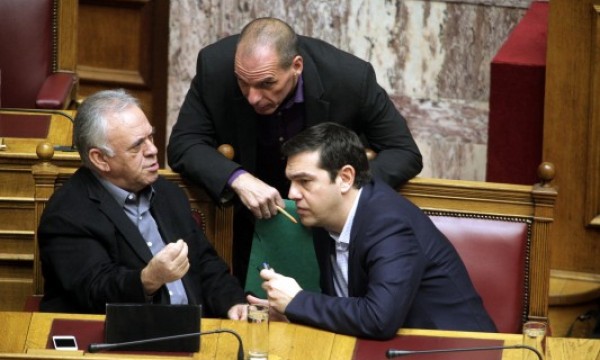 Athens, April 22, 2015/ Independent Balkan News Agency
By Zacharias Petrou
"Incremental progress at both political and technical levels" is being made in talks between Greece and its creditors, a European commission spokeswoman said Tuesday.
Commission
The Commission spokeswoman, Annika Breidthard, added that "the Eurogroup Working Group, as well as the meeting in Riga this Friday will be a good opportunity for Finance ministers to take stock on what kind of progress is being made."
Despite the optimistic statement on behalf of the Commission which cites progress in talks for the first time since Syriza came to power, pressure has been mounting on the Greek government by officials and media reports.
Juncker
European Commission President Jean-Claude Juncker warned that Greek intransigence risks pushing the continent towards economic catastrophe and criticized Athens for an "unacceptable" lack of cooperation.
An agreement on a financial rescue package remains distant, Juncker said, but he ruled out a Greek debt default or exit from the eurozone.
U.S.
The U.S. is pushing Greece and its creditors to reach a deal that returns the country to growth, President Barack Obama's chief economist said.
It's in the interests of Greece, its creditors and "the entire world" for the sides to determine the structural economic reforms that will get the country growing and enable it to pay its debts, Jason Furman, chairman of Obama's Council of Economic Advisers, said in a Bloomberg Television interview.
Media
Greek bank stocks fell dramatically on Tuesday and its borrowing costs rose sharply following news that European Central Bank (ECB) staff were mulling contingency plans for both an "orderly" and "disorderly" default by Greece, sources told CNBC.
Debt
Greece's debt pile swelled to a new high of 177.1 percent of gross domestic product at the end of 2014, up from 175 percent a year earlier, the European Union's statistics office in Luxembourg said Tuesday.
Pressure
Meanwhile, the government was heavily criticized for a decision to order local governments to transfer funds to the central bank in a bid to gather enough cash to remain solvent.
It is thought the confiscation of reserves held in commercial banks to the Bank of Greece could raise as much as €2bn for the government.
The European Commission says Brussels have no say on the Greek government's decision to order state entities to park idle cash at the central bank.
The latest effort to harness spare cash means parking money that a public body does not need immediately at the Bank of Greece and is proof of how much pressure the Greek government is under to stay afloat. The money is lent to the debt agency for one to 15 days against collateral and is paid back with interest at expiry.
However, some analysts are speculating that the ECB is unhappy about the decree because the move would drain cash out of commercial banks, making them more reliant on the ECB's emergency funds.