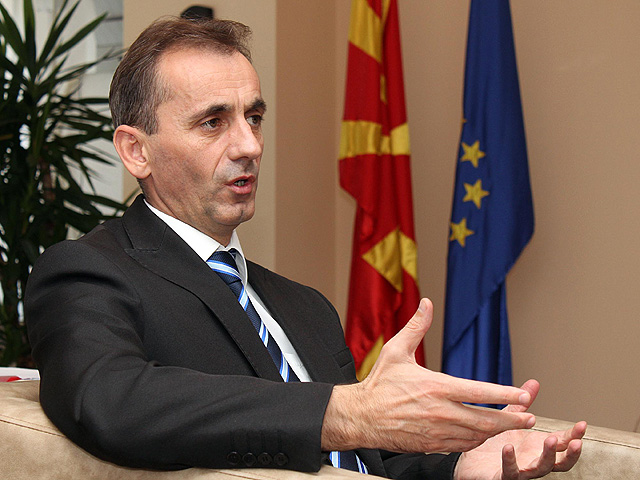 Skopje, May 31, 2014/Independent Balkan News Agency
By Naser Pajaziti
General Secretary of BDI (Democratic Union for Integration), Abdilakim Ademi, declared today (Saturday) that the talks for the creation of the government with VMRO-DPMNE of Nikola Gruevski have entered their final phase.
"What's important is that we're talking about the harmonization of platforms for a joint government program and these talks have now been finalized. Now we've entered the second phase relating to the resources and positions in the government and we will soon inform the public about the results", said Ademi.
VMRO-DPMNE too confirmed today that talks have come to a final phase and that everything will be concluded after a meeting between Gruevski and leader of BDI, Ali Ahmeti, scheduled to take place this weekend.
VMRO-DPMNE and BDI agreed on the formation of a government coalition immediately after the elections. Their priority is the integration of the country in the NATO and EU and the harmonization of platforms that relate to ethnic issues of Albanians.
BDI has made it clear that if until the end of the year the country doesn't make progress in the solution of the name dispute and in the NATO accession, then this party will review its position in the government.
On the other hand, Macedonian opposition continues with its refusal to recognize the elections and has given up on the MP mandates, warning the formation of a shadow government. /ibna/