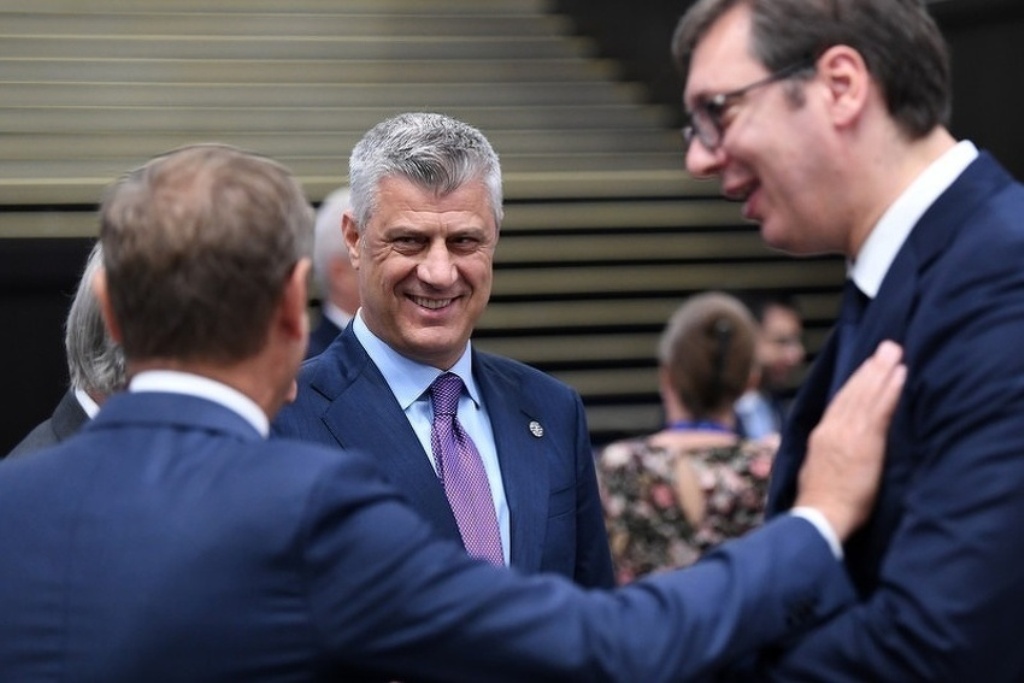 A new round of talks is expected to kick off today for the normalization of ties between Kosovo and Serbia.
Kosovo's state delegation has pledged that it will comply with the platform of talks voted in parliament, which foresees a peaceful agreement and a mutual recognition between the two countries.
This was stressed by the chief negotiator of the Kosovo's team, Fatmir Limaj. Limaj said that Kosovo is committed to achieve a final agreement with Serbia.
Meanwhile, dialogue between Pristina and Belgrade is also being supported by the European Union and the US.
The US president, Donald Trump has called on Kosovo and Serbia to use this opportunity to achieve reconciliation.
However, the situation is not very bright. The Serbian leadership has declared that it will not engage in talks unless Kosovo decides to lift the 100% tax hike on Serb goods, but the opposition in Kosovo is against this.
Self Determination Party senior official, Liburn Aliu says that negotiations without adequate representation damage Kosovo's interests.
"Based on the resolution that parliament of Kosovo voted, the so called 'state delegation' is deepening this process of dialogue which has been lasting for several years and which has only benefited Serbia", he says.
Aliu also says that dialogue with Serbia is not legitimate because it is being led by small parties.
In fact, the two largest opposition parties in Pristina, Democratic League of Kosovo and Self Determination are against the talks and have requested a more unifying approach in this process.
The talks for the normalization of relations between Kosovo and Serbia, which are assisted by the European Union, were suspended for a long period of time due to a campaign launched by Serbia against the independence of Kosovo and the fact that Kosovo retaliated by introducing high tariffs on Serb goods.
According to Kosovo's president, Hashim Thaci, "Kosovo is ready to revisit the decision regarding the new tariffs on Serb goods if Kosovo is given the green light for a final and peaceful agreement with Serbia". /ibna/