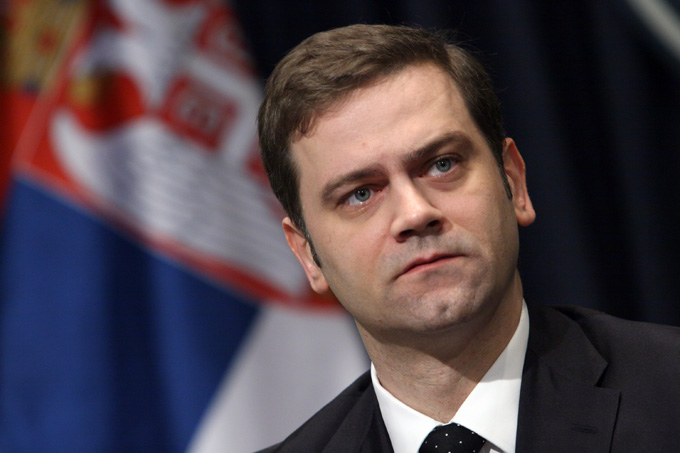 By Milos Mitrovic – Belgrade
The session of Serbian parliament's Committee for culture and information has not been held today because there was no quorum. The members of parliament from the ruling coalition did not came to the session that was supposed to tackle media freedom.
The MP's of Democratic Party (DS) and Nova, both opposition groups, have said that the absence of the ruling party members of the committee explain their positions on media freedom, FoNet news agency reported. Borislav Stefanovic (DS) and Zoran Zivkovic (Nova) underlined that Serbia is faced with the violation of citizens right on free informing and taking off the air political TV shows.
Minister for culture and information Ivan Tasovac also did not come to the meeting, despite having demanded the session to be held today, head of the committee Vesna Marjanovic (DS) said. Despite the absence of both quorum and Tasovac, Stefanovic decided to talk to the "empty chairs trying to imagine the minister".
Stefanovic put an emphasis to the fact that TV B92 – which used to broadcast strong informative program – is rapidly becoming "fun television". He recalled that political talk show "Utisak nedelje" (Impression of the Week) has been taken off the air after being broadcast for 23 years and that "Kaziprst" (Forefinger) another B92 show, would be abolished, according to its author.
Zivkovic said that the "government is trying to cancel the media" and that this cannot be discussed in the 21st century Serbia, because "it is humiliating". "The struggle for media freedom should be the priority for every serious person in Serbia, especially for politicians and journalists", he added.
Vesna Marjanovic said that a new session of the parliamentary committee will be held next Thursday as it was demanded by the ruling coalition MP's.
Photo: Borislav Stefanovic