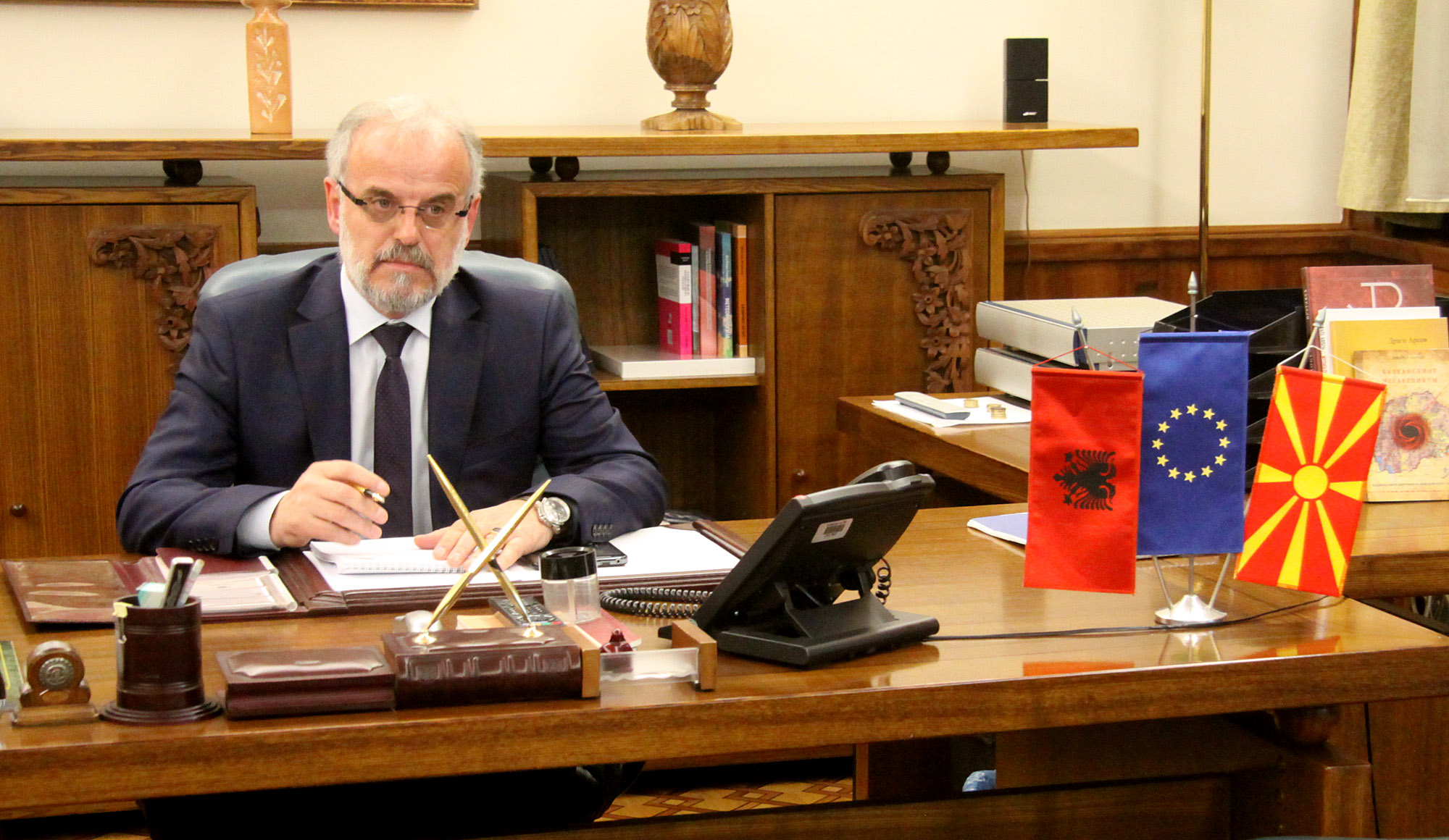 The Official Bulletin in FYROM has published today the decision to elect Talat Xhaferi as speaker of Parliament. The decision for Xhaferi's election by Parliament has been sent to this bulleting last week, but it was delayed.
This decision means that Xhaferi must inform the President of the country, George Ivanov that he has been elected by the new majority, which must form the new government.
Then, within 10 days, the President must mandate the social democrat leader, Zoran Zaev as the future Prime Minister of the country.
Today, Social Democratic Union (SDSM) declared that there is no legal obstacle now for president Ivanov to mandate Zaev for the creation of the new government.
Xhaferi was elected speaker of Parliament on the evening of 27 April. SDSM and other Albanian parties, apart from Besa Movement voted in favor of Xhaferi.
According to VMRO-DPMNE, Xhaferi's election was illegal and that the Parliament's Rulebook was violated with this. /balkaneu.com/