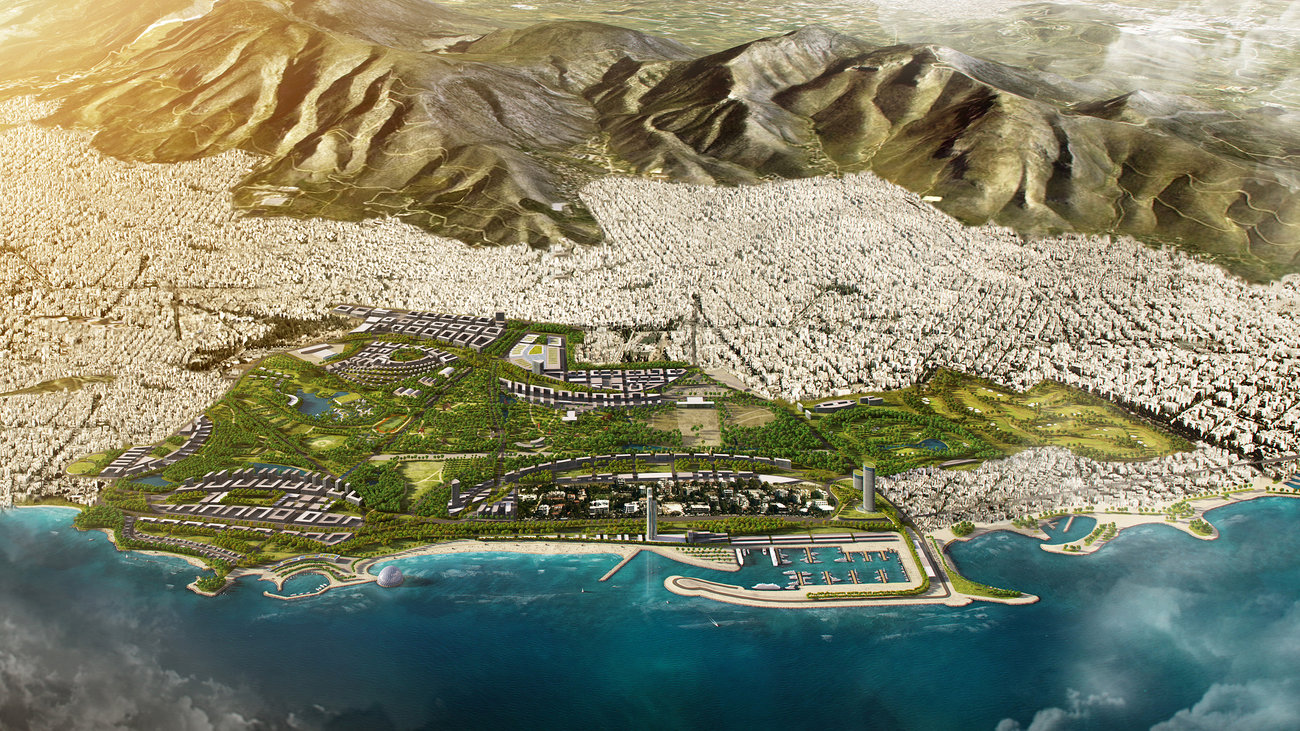 Athens, June 7, 2016/Independent Balkan News Agency
By Zacharias Petrou
The signing of a memorandum of understanding between the TAIPED privatization agency and investors for the sale and long-term lease of the old Athens airport of Elliniko was concluded on Tuesday. The MoU signing was demanded by creditors as a prior action of the first bailout program review.
A consortium led by Lamda Development will own part of the property and get a 99-year lease to develop all of it. Lamda Development's offer for Elliniko amounts to 915 million euros, which was improved at the request of TAIPED. The amount will be paid out in installments.
The initial deal called for the Lamda-led consortium, which also included the Chinese diversified group Fosun, the Abu Dhabi-based real estate firm Al Maabar and other investors, to spend approximately 6 billion euros to turn the 445-acre property into a seaside town of hotels, residences and shops.
The project includes the creation of a 2 mil. sqm metropolitan park — which will be one of the biggest parks worldwide – world class sport centers, upgraded seafront, all open to public, as well as tourism facilities, thus creating a destination that is expected to attract an additional 1,000,000 tourists in Athens. About 50,000 jobs would be created over 10 years.
Earlier, Greek government spokeswoman Olga Gerovasili revealed to reporters during a briefing that all prior actions demanded by creditors will be carried out by the government within the day.
Gerovasili said a MoU will be signed between Greece's privatization agency, TAIPED, and the consortium of investors that has secured a lease for the site of Elliniko. The MoU will contain the amendments made to the deal as agreed with investors. The final agreement will be signed November 16.
Gerovasili added that other, minor, prior actions will also be settled Tuesday.
Finally, she said the transfer of a 5 percent stake in OTE telecom company to TAIPED will be completed before the disbursement of the EUR 7.5 billion tranche to Athens.